Bandai Namco pulls the plug on Gundam Evolution
The free-to-play team shooter goes offline a year after launching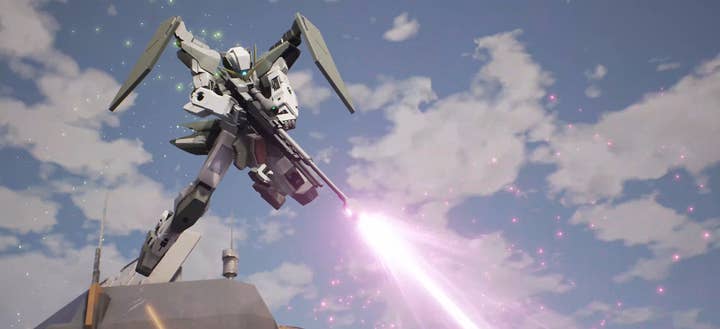 Sign up for the GI Daily here to get the biggest news straight to your inbox
Bandai Namco has announced that it will be shuttering the free-to-play title Gundam Evolution.
The game based on the robot media franchise will go offline on November 29.
Gundam Evolution launched on PC in September 2022 and consoles two months later.
Executive producer Kazuya Maruyama said, "We wanted to create a title that brought FPS fans and Gundam fans together. We challenged ourselves to create an authentic Gundam FPS game that could be played globally.
"Unfortunately, we have determined that it is no longer possible for us to provide a service that satisfies our players. We want to express our gratitude to everyone who has played the game and supported us to this point."