Bandai Namco full-year sales hit $7.3bn
The firm's video games division pulled in a total of $2.9 billion during the twelve month period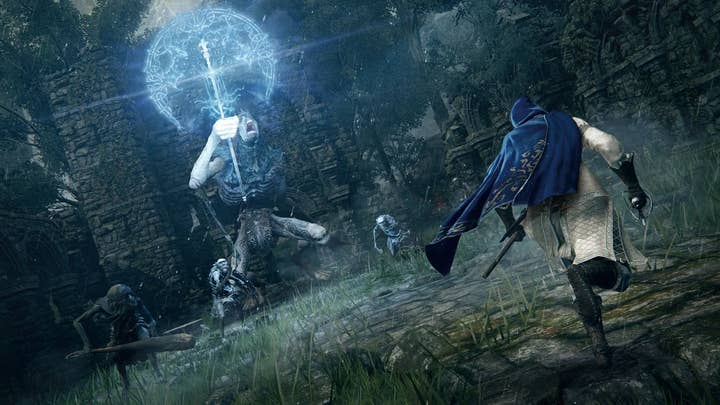 Sign up for the GI Daily here to get the biggest news straight to your inbox
Bandai Namco's fiscal year financial report says the firm saw an 11% jump as it hit $7.3 billion.
Here's what you need to know for the twelve months ended on March 31, 2023:
The Numbers:
Net sales for 2023: ¥990 billion ($7.3 billion), up 11% year-on-year
Digital Entertainment: ¥385 billion ($2.9 billion), up 2% year-on-year
Profit: ¥90.3 billion ($673 million), down 3% year-on-year
The Highlights:
Bandai Namco did not discuss the performance of specific games. Still, their major titles for the year included One Piece Odyssey, JoJo's Bizarre Adventure: All-Star Battle R, Digimon Survive, Dragon Ball: The Breakers, and the continued sales of Elden Ring, which released as a month remained in the firm's previous fiscal year.
Breaking down the Digital Entertainment video games segment, Bandai Namco's network content (mobile and some PC titles) pulled in ¥194 billion ($1.4 billion), up 4% year-on-year. Meanwhile, home video game net sales reached ¥160 billion ($1.2 billion), down 8% compared to last year.
For the current fiscal year, Bandai Namco projects that both parts of the business will be up, with network content hitting ¥200 billion ($1.5 billion) and home video games reaching ¥170 billion ($1.3 billion).
The home games division launched 62 titles and sold 48.3 million units. Next year it intends to release 40 new games and sell 48 million copies.
Regarding home video game sales, Europe led with 19.5 million units sold. The Americas moved 18.7 million copies, and Japan sold 10 million games during the fiscal year.
Looking ahead, Bandai Namco has forecasted that net sales will hit $7.4 billion for the fiscal year ending on March 31, 2024.
Sign up for the GI Daily here to get the biggest news straight to your inbox