BAFTA Young Game Designers gets first female winner
Rhianna Hawkins wins for Game Concept, Adam Oliver for Game Making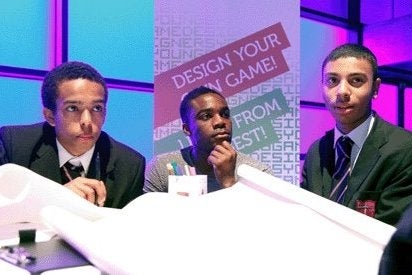 The BAFTA Young Game Designers competition has its first female winner: 16 year-old Rhianna Hawkins, who picked up the Game Concept Award for her concept for Tomatos Role.
The other big winner was 15 year-old Adam Oliver, who went home with the Game Making Award for AlienX after reaching the final stages of the competition for the third time. Oliver made the final ten for the Game Concept Award in 2010 and 2011.
"Rhianna and Adam are two very exciting new young game designers," said Harvey Elliott, chair of the BAFTA Games Committee. "Rhianna, our first ever female winner, bodes well for the future of our male-dominated industry, and Adam, who has received a top award at the third attempt, demonstrates the power of perseverance.
"It's wonderful to be able to celebrate their achievements alongside all the other finalists at this special awards ceremony."
This is the fourth annual BAFTA Young Game Designers competition, which is open to boys and girls aged between 11 and 16.
For more information, follow the link.