BAFTA Breakthrough Brits jury revealed
Georg Backer, Charles Cecil MBE, Nina Kristensen and Lee Schuneman taking part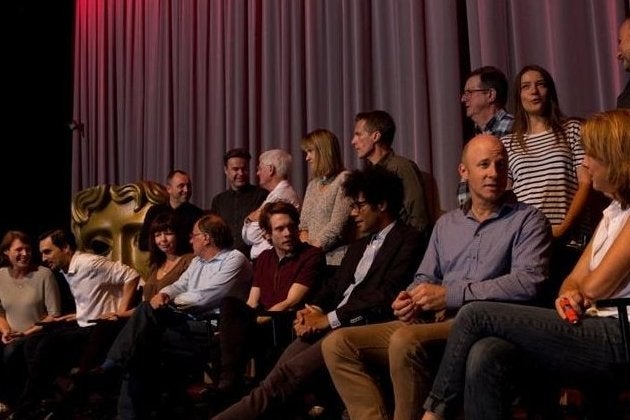 Game industry types Georg Backer, Charles Cecil MBE, Nina Kristensen and Lee Schuneman have all been revealed as members of the jury for this year's BAFTA Breakthrough Brits.
The special awards celebrate the UK's future stars of film, television and games. The Breakthrough Brits will be announced at an event on Monday 27 October. The full list of jurors is below.
"The standard of the candidates across film, television and games has been even higher in this second year, as more potential applicants have understood the value of being a Breakthrough Brit," said John Willis, deputy chairman of BAFTA.
"We look forward to revealing the names of this year's honourees in October, and supporting them over the coming year as their careers develop. Some of our inaugural Breakthrough Brits have already gone on to become BAFTA winners, so the sky really is the limit."
Last year's Breakthrough Brits included Typing of the Dead: Overkill developer Oliver Clarke, Media Molecule's Rex Crowle, Swallowtail Games founder Sophia George, Redshirt creator Mitu Khandaker and Young Game Designers Award winner Dan Pearce.
John Willis (Jury Chair) - Chief Executive of Mentorn Media, Group Creative Director of Tinopolis plc, and Deputy Chairman of BAFTA
Georg Backer (Games Sub-Committee Chair) - Game developer
Hilary Bevan Jones (Film and TV Sub-Committee Co-Chair) - Producer
James Dean (Film and TV Sub-Committee Co-Chair) - Producer
Richard Ayoade - Actor
Ronan Bennett - Screenwriter
Barbara Broccoli OBE- Producer
Charles Cecil MBE - Co-Founder of Revolution Software
Olivia Colman - Actor
Tim Corrie - Agent
Molly Dineen - Documentary director, cinematographer and producer
Anne Dudley- Composer
Nina Kristensen - Game developer
Polly Leys - Producer
Mike Newell - Director
Jack O'Connell - Actor
Ula Pontikos - Cinematographer
Lee Schuneman - Studio Head at Microsoft's Lift London
Piers Wenger - Head of Drama at Channel 4 and E4