BAFTA adds 90 new games members to BAFTA Crew
Brings BAFTA Crew (Games) team to 146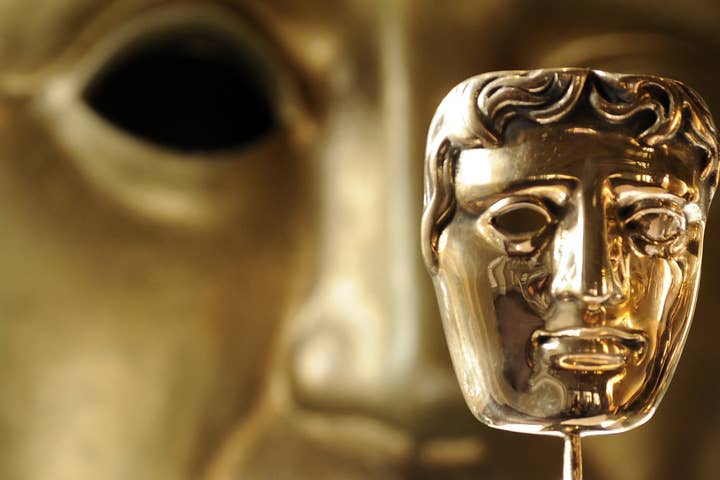 BAFTA has added 90 new games members to its BAFTA Crew this year. The BAFTA Crew (Games) is funded by Creative Skillset and run in partnership with the Wellcome Trust and is a a professional networking and skills development programme for games professionals from across the UK.
"It aims to support career progression by connecting games talent with their peers and established industry figures," said BAFTA.
A full list is below, with the new members marked with asterisks.
East Midlands:
Olly Bennett (Game Production)*
Elizabeth Mercuri (Programming)
Alex Mourant (Art Design)*
Nikki Stearman (Game Production)
Chris Wilson (Level Design)
North of England:
Andrew Crawshaw (Game Design)
Andy Sandham (Game Design)*
North West of England:
Rachael Gregg-Smythe (Game Production)*
Sam Hughes (Sound Design)
Ben Parry (Programming)*
Gary Lloyd (Game Designer /3D Artist)*
Scotland:
Matthew Beakes (Art Design)
Robert Brown (Sound Design)*
Samantha Brown (Programming)
Michael Cameron (Game Design)*
Jaime Cross (Audio)*
Piers Duplock (Game Production)
Caitlin Goodale (Art Design)
Tony Gowland (Game Design)
Kyle Horwood (Games Art)*
Melissa Knox (Game Production)*
Anthony Lewis (Game Design)*
Benjamin Luff (Game Design)*
Romana Ramzan (Academia/game jams/diversity)
Francesco Spina (Game Design)
Mazen Sukkar (Game Design)*
Timea Tabori (Programming)*
Malath Abbas (Art Design)
South East of England:
Richard Aitken (Music Composition)*
Amanda Allen (Game Design)
Mike Allender (Game Design)
Jack Attridge (Game Design)*
Mark Backler (Game Design)
Luke Botham (Game Design)*
Laurence Bouvard (Voice Acting)*
Stephanie Bow (Art Design)*
Sam Browne (Games Designer / Developer / Producer)
Adam Campbell (Game Production)
Daniel Carreras (Game Production)*
Alexia Christofi (Game Production)*
Ryan Courtier (Game Production)
Joshua Crompton (Programming)*
Ciaran Daly (Art Design)*
Stephen Davidson (Research & Editorial)*
Emily Eliza Ellis (Environment Artist)
Peter Ellis (Level Design)*
Ed Fear (Story/Narrative)
Thomas Flynn (Sound / Photogrammetry (3D Scanning)
Arthur Fox (Programming)*
Alexander Francois (Story/Narrative)
Steffie Garcia (Art Design)*
Des Gayle (Game Production)
Danny Goodayle (Programming)*
Vanessa Gratton (Art Design)*
Nicholas Gratwick (Sound Design)*
Richard Hamer (Game Design)*
Matthew Hanlon (Programming)*
Michael How (Level Design)*,
Howard Ife (Programming)*
Ben Jones (Game Production)*
Nicola Jones (Game Production)*
Chris Jones (Animation)*
Tom Kail (Programming)*
Kieran Keegan (Programming)*
Jonathon King (Game Design)*
Emer Landers (Music Composition)*
Waiyin Lau (Technical Art)*
Callum Lawson (Programming)*
Michael Lojko (Programming)*
Sebastian Long (Games User Research)*
Arantza Marichalar (Art Design)*
Nick Marshall (Game Production)
Kai McGilligan Oliver (Game Design)
Reece Millidge (Game Design)
Paul Monk (Story/Narrative)*
Neil Newbon (Performance Capture/ Voice Acting)
David Nicholls (Environmental Artist)*
Ben Nizan (Game Design)
Cesar Ortega-Domene (Game Production)*
Charles Pateman (Sound Design)*
Zi Peters (Level Design)*
Marc Pick (Game Production)*
Tom Piercy (Sole developer)
Simon Prodger (Marketing & Product Management)
Ashley Riza (Art Design)*
Anisa Sanusi (UI/UX Design)
Jessica Saunders (Sound Design)*
Daniel Scales (Programming)*
Jennifer Schneidereit (Game Design)*
Elli Shapiro (Programming)
Ary Shirazi (Game Design)*
Karen Stanley (Art Design)
Adam Turnbull (Animation)*
Josh Unsworth (Programming)*
David Varela (Story/Narrative)*
Duncan Walker (Designer, Developer, Studio Owner)*
Matthew Wieteska (Story/Narrative)*
Jeremy Wilkinson (Game Production)
Benjamin Woodgates (Music Composition)*
Brandon Wu (Business, Management)
Moo Yu (Programming)
Ruthine Burton (Game Design)
Kish Hirani (Game Production)
Roberta Saliani (Designer)*
Simon Fox (Game Design)
South West of England:
Louis Arrigoni (Sound Design)*
Mark Bamford (Programming)
Cissy Biri (Game Production)*
Jay Britton (Voice Acting)*
John Broomhall (Sound Design)
James Clements (Story/Narrative)*
Ennio De Nucci (Game Design)
Iain Lobb (Programming)*
Sally Morgan-Moore (Game Production)*
James Parker (Game Design)
Alice Rendell (Story/Narrative)
Jonathan Ridgway (Game Production)*
Daniel Seager (Animation)*
Chris Williams (Art Design)*
Catherine Goode (Game Design)
The South:
Amrita Bharij (Art Design)*
Daniel Brewer (Game Design)
Sophia Coney (Game Production)
Neil Gallagher (Art Design)
Alex Grahame (Art Design)*
Chris Green (Music Composition)*
Jess Hider (Technical Art)*
Philip Huxley (Story/Narrative)*
Scott Mather (Programming)
Alexander Maw (Game Design)
Cian McNabola (Art Design)*
Jose Mendez (Programming)*
Esther Partschefeld (Quality Assurance)
Jonathan Shotliff (Technical Design)*
Stuart Warren (Game Production)*
Catherine Woolley (Senior Designer)*
Sarah York (QA, Environment Art)*
Wales:
Philippa Collie Cousins (Game Design)*
Adam Keyte (Game Design)
West Midlands:
Matthew Allan (Art Design)
Aron Durkin (Animation)
Michael Duwé (Programming)*
Anna Ljungberg (Programming)*
Hannah Payne (Art Design)*
East Midlands:
Olly Bennett (Game Production)*
Elizabeth Mercuri (Programming)
Alex Mourant (Art Design)*
Nikki Stearman (Game Production)
Chris Wilson (Level Design)