Back for the Future
Andy Payne, CEO of Mastertronic, on the importance of discovering and nurturing talent in the UK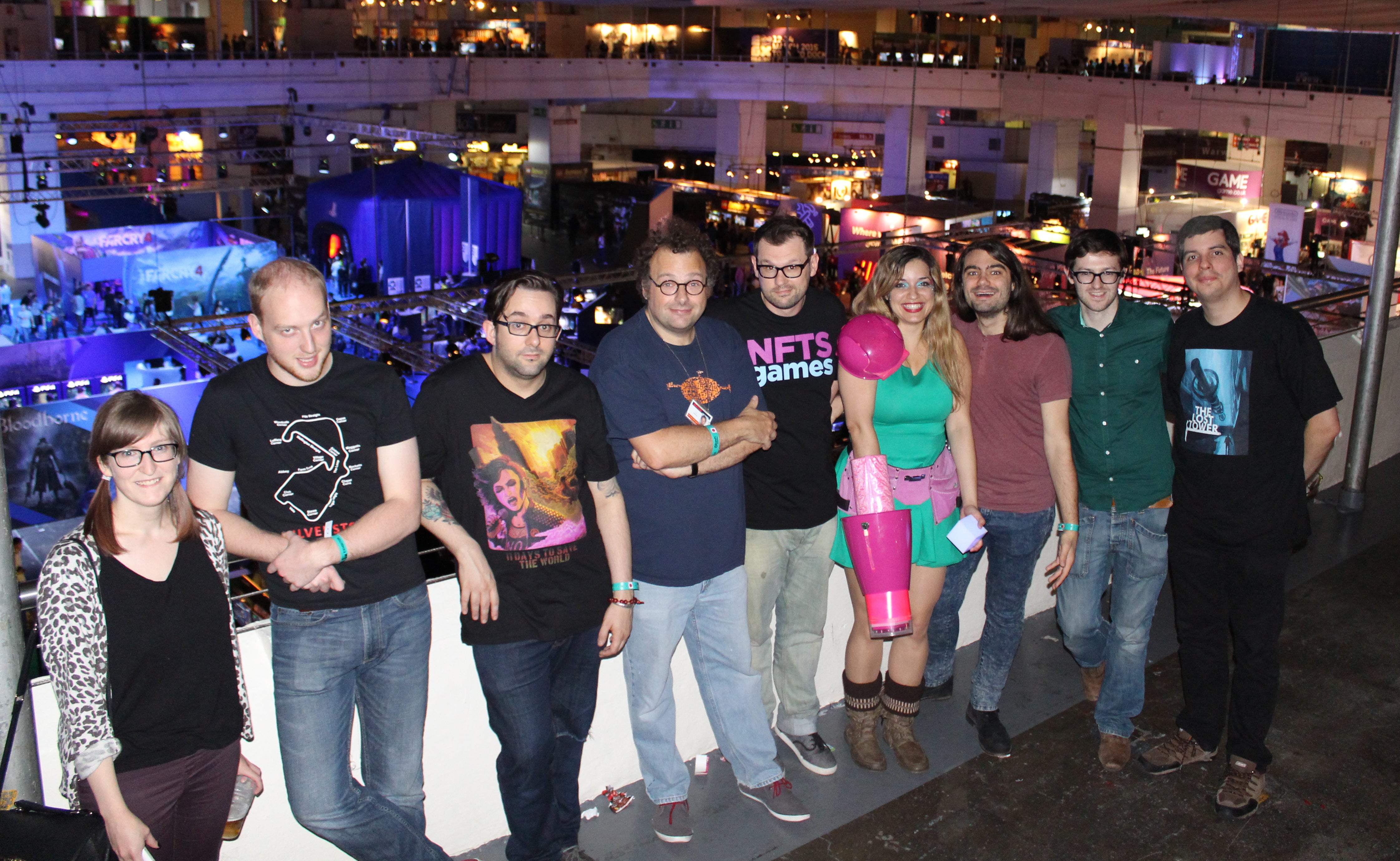 The Creative Industries is now the fastest growing industrial sector in the UK, with a GVA in 2013 of £76.9 billion. This figure represents a whopping five percent of the total UK economy. The fact that we can actually measure this is down to the previous UK Government corralling key figures in all of the creative industries, including film, TV, animation, advertising, fashion, music and videogames amongst others to come together, collaborate and agree and implement a creative industries strategy to 2020. Videogames play a very significant part in the Creative Industries sector and in so doing have made an ever growing cultural and economic contribution to UK PLC. You can find out more about the UK's strategy at www.thecreativeindustries.co.uk.
This is really only the start. We have seen the true convergence of screen entertainment over the last seven or eight years and now we are in the midst of a new digital industrial & technological revolution which is creating a diverse range of entertainment, experienced and enjoyed by millions if not billions of people around the world.
But none of this can happen without the people with the talent, creativity and drive getting access to the right skills and teaching needed to create critical and commercially successful content. The creators then need to learn and take on the entrepreneurial skills so that they can build businesses and create jobs and wealth.
"The STEM subjects, namely science, technology, engineering and maths need this big and important 'A' for art to be placed right into the midst of them. STEAM, not STEM, is the way forward in the 21st century"
Discovering, nurturing and developing that talent is absolutely key. Back in July 2010 the Culture Minister, Ed Vaizey asked games legend Ian Livingstone and Alex Hope founder of Double Negative, a leading visual effects company, together with NESTA to make some recommendations as to how games and VFX industries should work with government to deliver the next generation of digital creators. The Next Gen Skills Report was duly published nine months later in February 2011 and it really was a game changer, calling for Computer Science to be put on the National Curriculum as a key first stage. The Next Gen Skills Report proved that when the video games industry collaborated with other creative and tech industries, big things happened. Skills, without doubt, were absolutely key to our collective, creative, industrial future. This coalition of industry, government and education came together, led by Ukie, to implement the other recommendations of the report, launching the Next Gen Skills Campaign, which is still running today.
The Next Gen Skills Report proved that video games and VFX both require a mix of science and, importantly, art. Therefore, the STEM subjects, namely science, technology, engineering and maths need this big and important 'A' for art to be placed right into the midst of them. STEAM, not STEM, is the way forward in the 21st century.
A great example of this convergence and collaboration can be seen at The National Film and Television School (NFTS). As the UK's leading film and television school, it has widened its lens to take in video games. Named the 'number one international film school' by The Hollywood Reporter, its student films have been nominated for more Oscars and BAFTAs than any other film school in the world. Furthermore, 94 per cent of NFTS graduates go on to work in the creative industries, and there is a notable transference of skills from courses more traditionally associated to film and television into the video games industry.
Graduates from the NFTS two-year Games Design and Development MA course are making their mark in the video games industry now. A recent graduate won the Develop Indie Showcase People's Choice Award for a project that has since been launched globally; the Wellcome Trust funded a graduate to create Criminel, a forensic science game released this year. Another graduate was recruited by Sony Computer Entertainment Europe's flagship London Studios to work as a games designer for the Morpheus virtual reality platform.
To celebrate this coming together of screen creatives, video games have been selected as the centrepiece for this year's annual NFTS Gala on June 2nd which will be held in London. The UK's finest creators, execs, technicians and actors will all join this celebration of the nation's favourite characters from games, film, and television, all of which have been created in the UK. Great characters and great story telling go hand-in-hand and the UK has an amazing tradition of creating both. James Bond, Doctor Who, Sherlock Holmes, Harry Potter, Lara Croft, Sack Boy and many others will feature, all celebrating those NFTS graduates who were involved in the making of these award-winning and popular screen productions.
But with this success comes more and more demands on the resources and courses at the NFTS. Planning permission for two new buildings to house the Games and Digital Effects MA courses has been granted and this will provide much needed additional studio space and an extra cinema. It will also provide essential incubation space to enable graduates to express their entrepreneurial spirit and start their own businesses. Proceeds from the Gala will go towards funding scholarships so that students from any background can come to the NFTS and the NFTS can continue to attract and train the best creative talent for the future. Key also, is the support of key sponsors such as Ingenious who are vital in helping the NFTS flourish and grow. This is something which the games industry should be very proud to be part of. Take a bow!