Axl Rose and Activision going to trial
$20 million lawsuit over Guitar Hero III: Legends of Rock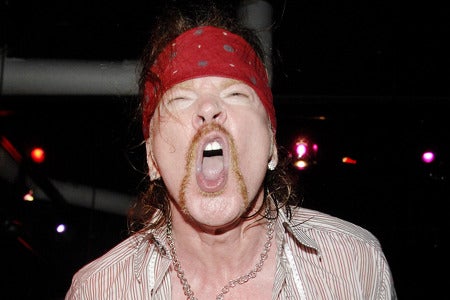 A judge has ruled that Gun N' Roses frontman Axl Rose can continue his breach-of-contract claim against Activision, with a lawsuit worth $20 million.
Rose alledges that Activision attained his permission to use the song Welcome To The Jungle in Guitar Hero III: Legends of Rock by deceiving him about the role Slash would play in the game. The two musicians have had a tempestuous relationship since Slash left the band in 1996.
Slash is a playable character in the game and features on the box art. But while the game came out October 2007, Rose didn't file his lawsuit until November 2010.
"The reason I did not file a lawsuit [in 2007] is because Activision - through my managers and representatives - offered me a separate video game and other business proposals worth millions of dollars to resolve and settle my claims relating to GHIII," said Rose in a deposition, published by Hollywood Reporter.
"From December 2007 through November 2010, Activision was offering me a Guns N' Roses dedicated video game, a game dedicated to music from the Chinese Democracy album, and other proposals."
According to the rocker's lawyer, "Activision had been intentionally concealing its plans to use [Velvet Revolver] and Slash in the game all along."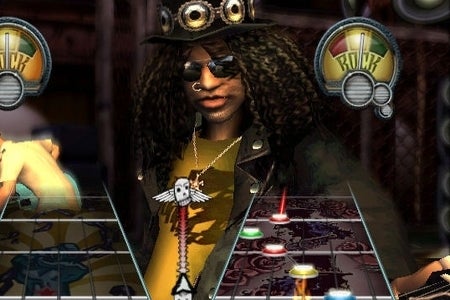 There are also issues regarding the rights to the songs, which are held by GNR Music, and because it was an administrator, not a GNR Music employee, that signed the synch license.
Activision has defended its use of the song, and said "Rose had no authority to enter into a license for 'Welcome to the Jungle' in his individual capacity because he does not own the song or the sound recording."
The trial is scheduled for February 1 2013.
It's not the first trouble Activision has faced over its series of music games. Musicians from Maroon 5, No Doubt have also taken legal action against the company, while former Nirvana band members Dave Grohl and Krist Novoselic admonished the publisher for its use of the late Kurt Cobain in Guitar Hero 5.
Cobain's ex-wife Courtney Love also threatened to sue "the **** out of Activision" over his appearance, but it later transpired she had signed the papers to allow use of his likeness.