Activision motion to dismiss No Doubt lawsuit rejected
The band's claims against the publisher will indeed be heard by a jury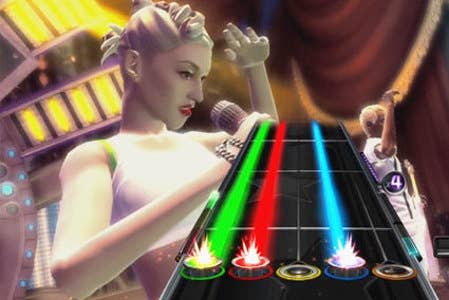 Activision's motion to dismiss a lawsuit brought forth by the band No Doubt has been rejected, the AP has reported. Activision's lawyers were attempting to dismiss several claims from the case involving No Doubt's involvement with Band Hero, including fraud, violation of publicity rights and breach of contract.
No Doubt sued Activision back in 2009, alleging that it was never informed about players being able to unlock avatars of the band to perform other artists' music. Gwen Stefani was particularly annoyed seeing her avatar being used to perform songs like the Rolling Stones' hit "Honky Tonk Women." No Doubt's lawsuit says the feature turned the band "into a virtual karaoke circus act."
The suit is expected to go to trial later this year, and if the band wins, No Doubt could pursue an injunction. No Doubt's attorney Bert Deixler said the ruling "seemed inevitable."
For its part, Activision has said that unlocking avatars and features in video games is standard practice and that the company did not violate anything. Moreover, Activision's attorney, Jeffery McFarland, said the company has a video recording of No Doubt actually being told about the game's unlockable features.