Awesome Games Done Quick raises record $3.4m
The online event also reached the first $1 million in donations in record time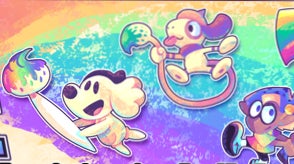 The latest edition of speedrun charity marathon Awesome Games Done Quick raised $3.4 million for the Prevent Cancer Foundation.
It's the largest donation raised in the event's history.
AGDQ 2022 Online also was the fastest to reach the first £1 million in donations.
The event took place from January 9 to 16 on Twitch, and a number of world records were broken, including speedruns for Kena: Bridge of Spirits, Pumpkin Jack, and Webbed.
Games Done Quick has raised a total of $37 million for charity since its inception in 2010.
Last year's Awesome Games Done Quick had raised $2.75 million.