Avalanche defends Xbox One reveal
Christofer Sundberg backs Microsoft's strategy for the new machine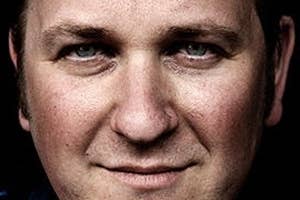 Avalanche Studios' founder and chief creative officer has come out in support of Microsoft's Xbox One reveal this month, which faced some criticisms over its focus on television and sports, rather than games.
"Microsoft has said that it wants to make the Xbox One an entertainment center," Christofer Sundberg told Edge.
"If it was dubbed the ultimate gaming machine at this point, Microsoft would lose the attention of general media. This way, they are grabbing mainstream attention first and can focus entirely on gamers at E3. After that they'll have both in their grasp. The Xbox is and has always been a gaming platform, and I don't see that changing with the Xbox One."
He also praised the connected nature of the machine and the potential that leant to open world games, something Avalanche specialises in with titles like Just Cause 2, and that the player data gathered from online features would help the studio shape future games.
Sundberg was also complimentary of the Kinect, especially in regards to his hopes for making a more family friendly title.
"I have dreamt of making an open-world/sandbox game for kids for many years and in that case I can see a strong support for the Kinect enhancing the experience, while I have a hard time making a perfect fit with some of our games in development at the moment."