Why Avalanche's Contraband will debut on Game Pass (besides money)
Just Cause studio's CEO Pim Holfve discusses bringing multiplayer to its open worlds and lessons from TheHunter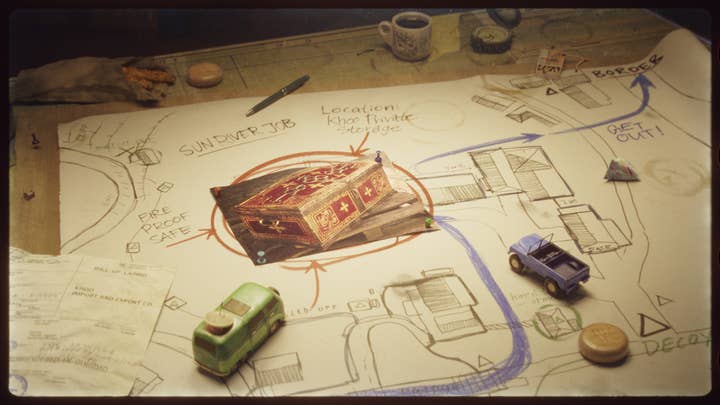 One of the first big surprises of Xbox and Bethesda's E3 2021 showcase was Contraband, a new co-op heist game from the team behind Just Cause and Mad Max.
The teaser gave little to no information about the game itself, beyond hinting at its 1970s setting and the general tone of Bayan, the fictional Southeast Asian "smuggler's paradise" Avalanche is building at the title's playground.
Of even more interest is that the game will be published by Xbox Game Studios, marking the first time Avalanche has worked directly with a platform holder. On top of that, it will be added to Xbox Game Pass on day one.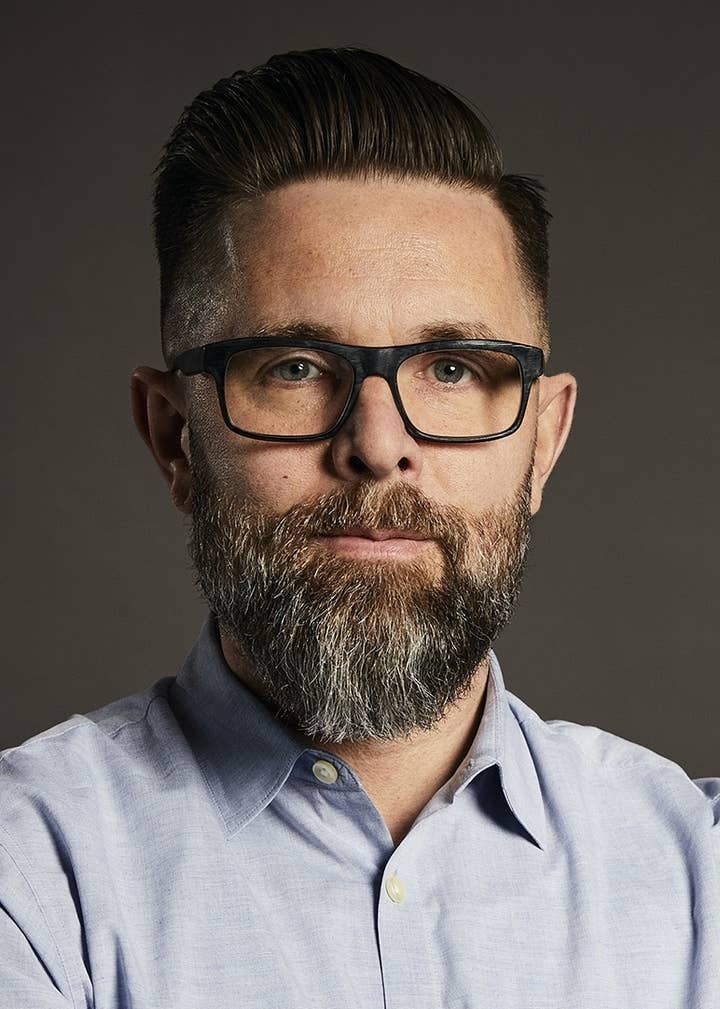 For CEO Pim Holfve, the relief of finally being about to talk about the game -- within limits, of course -- was the most satisfying part of the announcement, declaring it the "second best [feeling] after actually releasing a game."
"We've had a great relationship with Microsoft, and working with a first party has been intriguing as well, seeing what that actually means in terms of support and getting closer to the hardware," he tells GamesIndustry.biz. "It's a new type of partnership for us. We've had fantastic partnerships with Square Enix, Bethesda and Warner Bros, but those are not the same as first-party."
Microsoft isn't the only first party Avalanche could have teamed up with, but Holfve says it "made a lot of sense to work with Xbox on this because of the grandness of [the project]," adding: "It's not a concept we would pitch to every publisher."
The inclusion in Xbox Game Pass seems to have become almost standard when publishing any title exclusive to Microsoft's ecosystem; 27 of the 30 titles shown during the E3 showcase are destined for the subscription service, many of which will be added on the same day as their retail launch. Even so, it's rare to see a AAA studio opt for this model but Holfve says there are benefits, especially when launching a multiplayer title.
"Our main key objective is growing our userbase... even if it's not ours directly -- in this case, it's going to be Xbox's," he explains. "But we know that if we grow the userbase, we know that the money and revenue will come. The main motivator for us as a company is not cash, it's entertainment -- we're entertaining vast numbers of people."
It's not Avalanche's first venture onto Game Pass, with both Just Cause 3 and 4, plus TheHunter: Call of the Wild, each appearing on the service -- and the latter two are still available today.
"Xbox Game Pass made Xbox a way more important platform than we ever initially thought"
"Game Pass has been really great for us, especially if we look at our self-published title," says Holfve. "TheHunter: Call of the Wild helped us prove our service model and Xbox Game Pass was fantastic because we were able to reach so many more players. It's a good way for people to try [the game], and since we have such a massive DLC catalogue for that title -- over 20 DLCs -- it's a beautiful way of getting people in, getting engaged and showing that it's a stellar game. Then people are really tempted to buy more. So the business model really works to our advantage."
Call of the Wild has reached up to seven million players, and still averages around one million monthly active users in 2021 so far -- four years after release. Holfve reports many of these come through Game Pass.
"It's made Xbox a way more important platform than we ever initially thought. We thought [the game's userbase] was going to mainly be on PC. So we're reaching a way bigger audience."
Multiplayer is also not uncharted territory for Avalanche, having first dabbled with the Sega-published Renegade Ops back in 2011 and adding multiplayer to its TheHunter series in 2013. Since then, all of the company's self-published games have featured multiplayer in some form.
But this is the first time multiplayer has been central to one of its flagship products. The name 'Avalanche' inevitably brings to mind open-world, physics-based antics, with bullets, vehicles and copious amounts of gas canisters flying around the screen, best typified by the Just Cause series. Beyond a fan-made multiplayer mod for Just Cause 2, which Avalanche later approved as an add-on, that has historically been a single-player affair.
And with good reason. Avalanche's AAA titles are built around the central premise of unleashing unpredictable solo players in a sandbox that reacts to their every whim. The stunts players come up with using the Just Cause's tethers, vehicles and other objects often push the game to breaking limits -- throw in three additional players, each bringing their own brand of unpredictability, and the prospect of making that manageable in something like Contraband becomes a daunting task.
But Holfve -- while neither confirming nor denying Contraband will essentially be a multiplayer Just Cause -- says "the more, the merrier" when it comes to Avalanche's next game.
"It is a challenge," he admits. "If you've played the multiplayer mod for Just Cause 2, it's just chaos. But it's fun for five minutes.
"Our worlds are super reactive, so when you have three additional people reacting or making the world react, it can be mayhem"
"It's a different beast to design an Avalanche game for multiplayer rather than single-player, where you only have to take one player into account. Our worlds are super reactive, so when you have three additional people reacting or making the world react, it can be mayhem."
Herein lies another crucial aspect of Microsoft's deal with Avalanche: in addition to bringing the game to market, the platform holder is working closely the studio on ensuring Contraband makes the most of the Xbox Series X|S hardware. This is also bolstered by Avalanche's ongoing work on its Apex engine, with Holfve confirming that Contraband runs on "the brand new version with a lot of 'special sauce' added."
"I'm not really equipped to talk tech, but we're focusing on our strengths and trying to improve that, so the open, gorgeous landscapes and also all the stuff we've learned in service [games]," he adds.
These lessons primarily stem from TheHunter and its various follow-ups, but there will still be unique learnings to apply to Contraband -- and Holfve opts not to comment on whether that game will be service-based. But he does believe it will gather a community of its own, something Avalanche saw when servicing TheHunter Classic, a free-to-play title, and its premium follow-up Call of the Wild.
"We made a lot of mistakes," he admits. "We thought it's hunting so the communities would be exactly the same. There were of course overlaps but they were different, so we needed to understand them and get to know them better. That took a while.
"Similarly, we couldn't just take the learnings from that game to when we released Generation Zero, because that's a completely different kind of target audience. For TheHunter: Call of the Wild, I think 60% of our players have actually hunted so they're closer to the subject matter. For Generation Zero, not many people have a hobby where you kill robots. They're more about the game mechanics and those things. So it's about understanding each community, getting their feedback and using that to improve the game."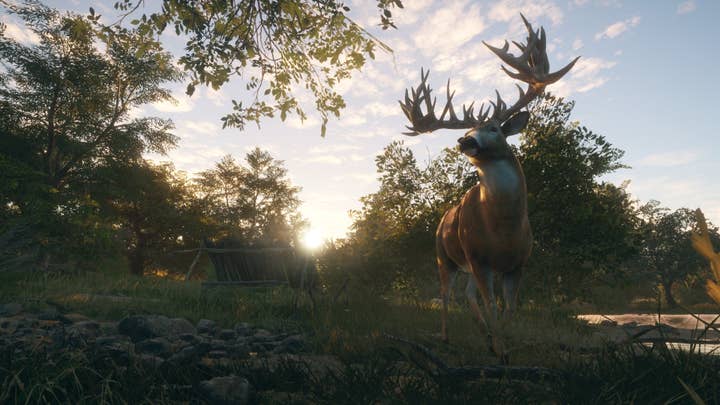 The fact that Contraband even exists is a testament to how well Avalanche has recovered over the past five years. Holfve reminds us that when he took over as CEO in 2015, the company was "pretty much on the verge of bankruptcy." Carefully growing TheHunter as a franchise and convincing co-owners Nordisk Film to invest further in the studio -- and later fully acquire it -- helped it establish a more stable foundation, and business built around three divisions: the main Avalanche Studios teams, TheHunter developer Expansive Worlds and Generation Zero creator Systemic Reaction.
"Avalanche Studios, currently working on Contraband, is our locomotive, pulling us forward with tech and creative innovations, and I would say PR too," says Holfve. "Then we have the other two divisions piggybacking on that... although perhaps that's not fair -- Expansive Worlds has over one million monthly players, and Systemic Reaction has two games now that have both passed one million users.
"The big AAA games we do will really pull the wagons of this train."
Contraband is due for release "some time in the future," according to Holfve, who also offers no hint as to when we might learn more about the upcoming game. That suggests the final product could still be years away, which begs the question of why drop such a teaser at this stage?
"It creates a dialogue," says Holfve. "It's about keeping people talking and not just when they're playing our games. Starting those dialogues is really important, but if you show everything from the start... I'm not just speaking about Contraband specifically here but you want to get players into the habit of talking about the game.
"I think we gave away a lot, actually. There are a lot of clues in there."