Atlus bringing Kalypso titles to the US
Tropico 4 and more will be distributed by Atlus in North America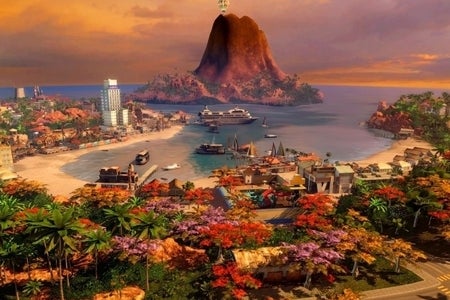 Kalypso Media USA, Inc and Atlus have inked a deal that will see Atlus distributing a number of Kalypso games in North America. The titles included under the deal are Tropico 4: Gold Edition, Port Royale 3: Pirates & Merchants, Omerta: City of Gangsters, and Dark.
"Atlus is a very well established publisher and distributor of high quality video games and has a proven track record of sales and an excellent reach in the North American retail market," said Kalypso vice president Mario Kroll. "This partnership will provide Atlus with additional high quality video game content while offering Kalypso Media broader distribution and more effective sales, allowing us to concentrate on what we do best: making and promoting great games."
"For several years we have been providing limited distribution services to Kalypso Media," said Tim Pivnicny, Vice President of Sales and Marketing for Atlus. "We jumped at the opportunity to broaden our relationship by distributing these upcoming titles to all North American retailers and distributors. Kalypso Media's quality strategy games and action RPG's fit in well with our own titles and those that we distribute from NIS America, We're proud of our growing relationship with the marketing and product development teams at Kalypso Media."
Empire-building title Port Royale 3 will be released on Xbox 360, PlayStation 3, and PC on October 9, 2012. The improved collection of Tropico 4: Gold Edition hits PC and Xbox 360 on November 13, 2012. The Tropic team's next title, the gangster-driven Omerta, will ship on Xbox 360 and PC in early 2013. Finally, vampire game Dark has a tentative release date of March 2013 on PC and Xbox 360.