Atari VCS console delayed following spec boost
Console will now be cooler and quieter, the manufacturer states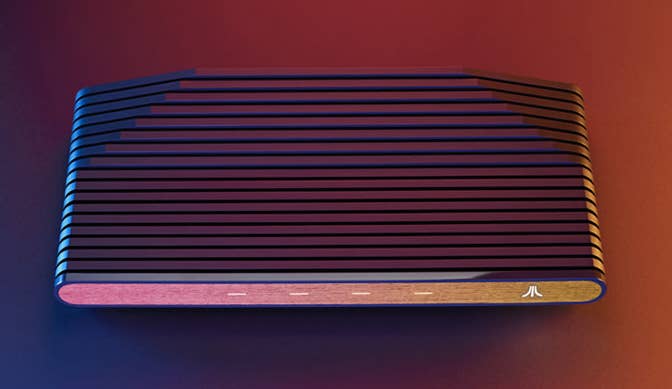 Atari's VCS games console will now launch at the end of 2019.
The delay is to incorporate new and improve tech into the system. The VCS will now use a 14nm AMD processor, with Radeon Vega graphics architecture and two Zen CPU cores. It replaces the tech that was originally selected for the machine when it was announced in 2017. Atari says that the new Ryzen chip will be faster, cooler and more efficient, and that the professor boasts built-in Ethernet, native 4K video and a frame buffer that supports RM video like Netflix.
The improvements will be welcome to the product's Indigogo backers, although it does mean the machine suffers another delay. It was originally due to arrive last year.
We still don't now the full specifications of the AMD processor being used, and we still don't know about design architecture, distribution partners, the final peripherals, the UI experience, services... and we're still yet to hear about any game partnerships. So there is still plenty for Atari to share before the machine's new launch window.
Atari said in a blog post: "Atari has an incredible community of backers and fans and the Atari VCS team is committed to delivering the best possible finished product and experience into our customer's hands. The Atari VCS represents a huge part of Atari's future and we refuse to compromise that opportunity with an inferior product experience."