Atari ST programmer Steve Bak dies at 66
Goldrunner, Cuthbert developer passes away after battle with diabetes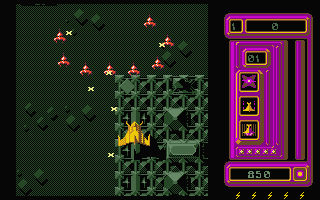 Atari ST programmer and developer Steve Bak died yesterday at the age of 66 after several years of complications with diabetes, according to his son Philip.
Bak is perhaps best known as the programmer behind Goldrunner on the Atari ST, but has a host of other programming and design credits to his name across multiple systems, most of them in the 80s and 90s. He worked as a programmer and writer on both Cuthbert in Space and Cuthbert Goes Walkabout, and also worked on games such as Jupiter Probe, Return to Genesis, James Pond: Underwater Agent and James Pond 2: Codename: RoboCod.
In later years, Bak worked in programming and code on various licensed games such as Disney's Hercules and Disney's Tarzan, Harry Potter and the Chamber of Secrets, Disney Pirates of the Caribbean: At World's End, and most recently Rio and Disney Universe.
In a post to Twitter, Bak's son Philip offered a brief tribute to his father's legacy.
"The golden memories were from the 80s, the times we sepnt together playing (and making) videogames," he said. "I can still smell the little clear plastic bags full of ten pence pieces we'd empty into arcade machines. He gave me my love of programming and would always let me get involved in whatever he was working (or playing) on. And whilst watching him being asked at computer shows for an autograph never stopped feeling silly, I was ever so proud. I hope he knew that."