Atari prepping LGBT-themed Pridefest
Company reveals first effort in push for diverse audiences, a parade-organizing sim for mobile devices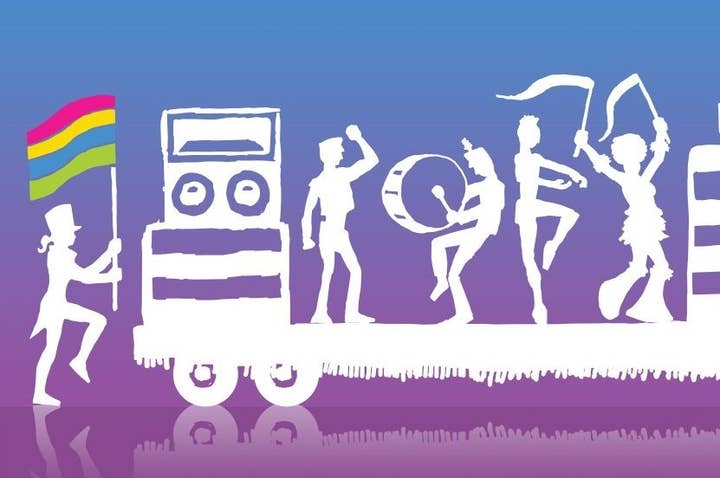 When Atari laid out its new corporate strategy last month, the company put the LGBT community first on its list of new markets and audiences to target. Today Atari officially announced its initial effort on that front, Pridefest.
Described as a "social-sim game" for tablets and smartphones, Pridefest lets players organize pride parades in cities of their own design. Beyond the work customizing floats and decorations, players will also have a variety of social and personalization options, letting them visit each other's cities and outfit their avatars however they choose.
"We are excited to be developing Atari's first LGBT-themed game that will give players of all backgrounds the chance to play a fun and unique game that represents a passionate cause," said Atari COO Todd Shallbetter. "We will continue offering a variety of games that are inclusive for all Atari fans and Pridefest is another example of how we are doing that."
The push for LGBT audiences is just one of Atari's numerous efforts to expand into new markets. The company has also identified social casinos, real-money gambling, and YouTube as areas where it wants to establish a presence. Earlier this month, it revealed a partnership with restaurant chain Denny's which saw a handful of Atari arcade classics re-skinned with Denny's menu items and released on mobile platforms.