Assassin's Creed Valhalla already second most profitable title in Ubisoft history
Publisher reports first half sales flat thanks to "remarkable ongoing success" of latest entry in flagship franchise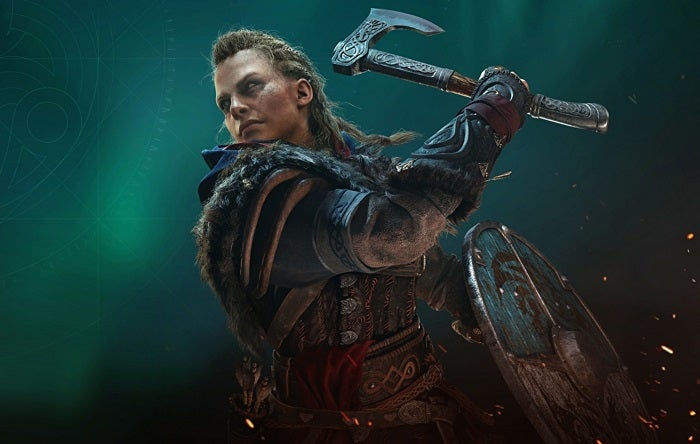 Assassin's Creed: Valhalla launched last November but it is already the second most profitable title in Ubisoft's history, the publisher announced today as part of its financial results for the first half of the fiscal year.
For the six months ended September 30, Ubisoft reported net sales down less than 1% year-over-year to €751 million ($877 million), with second quarter sales up 21% to €399 million ($466 million).
"We delivered a solid performance in Q2, with revenue well above target," said Ubisoft CFO Frédérick Duguet. "It was driven by the depth and the strength of our portfolio of owned IPs, including the remarkable ongoing success of Assassin's Creed Valhalla."
Net bookings for the first half were down 5% year-over-year to €718 million ($838 million), down 5% compared to last year. However, the publisher emphasized its second quarter net bookings, which were were up 13.8% year-over-year to €392 million ($458 million).
The publisher reported consolidated net income of €1.6 million ($1.87 million), down sharply from last year's €22.1 million ($25.7 million).
Ubisoft also confirmed its release schedule for the remainder of the year, with a lineup led by Just Dance 2022, Riders Republic, Monopoly Madness, and Far Cry 3 Blood Dragon Remastered.
"The industry is thriving and quickly evolving, offering us new challenges and opportunities," said Ubisoft CEO and co-founder Yves Guillemot.
"Players have a deeper impact on the worlds they are engaging with, and technological breakthroughs are opening up promising new avenues. Against this favorable backdrop, we continue to invest to bring our biggest franchises and new brands to a significantly wider audience."
Looking ahead the company estimates that net bookings for its third quarter to be between €725 million ($847 million) and €780 million ($911 million), which would be a decline of between 22% and 28% year-over-year.
Additional reporting by Brendan Sinclair.