Assassin's Creed III setting pre-order records
The game is well on track to be the most reserved game in Ubisoft history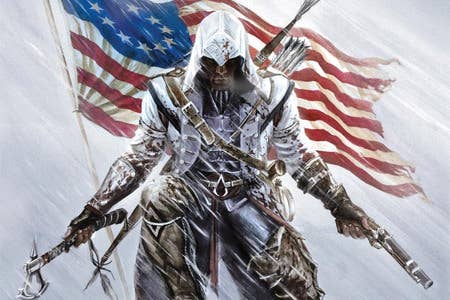 Ubisoft today announced that Assassin's Creed III right now is set to become the highest pre-ordered game in the company's history, showing clear appeal to the new setting and character. Assassin's Creed III has made history for Ubisoft in North America, with reserves for the title being higher than any previous Assassin's Creed in only three weeks since the game's announcement.
Assassin's Creed III has over 10 times the U.S. pre-order total that Assassin's Creed Revelations had in the same time period, and on top of that, the game reached Assassin's Creed Brotherhood's life-to-date U.S. pre-order total in under a month. At this rate, Assassin's Creed III will match the life-to-date U.S. pre-order figures for Ubisoft's previously most pre-ordered game, Assassin's Creed Revelations, by June, sometime around E3.
"On October 30th players will experience the biggest game launch in Ubisoft's history with the highly anticipated release of Assassins Creed III," said Tony Key, senior vice president of sales and marketing, Ubisoft. "With a development cycle of three years, Assassins Creed III is the true next-generation experience of the Assassins Creed brand."
"The production value of the game, combined with the biggest marketing commitment we've ever made, will make Assassins Creed III the highest-selling Assassin's Creed game ever," Key continued. "Additionally, the new setting and hero makes this the perfect time to jump into the series for anyone that has not previously played an Assassin's Creed game."
The pre-order campaign in Europe, Middle East and Asia has only just started and pre-order figures in those territories are not yet available. The various Assassin's Creed III pre-order offers are detailed at participating U.S. retailers at assassinscreed.com/preorder.