Tabletop games are bigger than ever, and its driving growth in the digital sector
Asmodee Digital CMO Philippe Dao discusses how the publisher reaps the rewards of both
Tabletop games are currently enjoying a period of unprecedented popularity; not only do they dominate the top-funded section of Kickstarter, with projects like Kingdom Death: Monster 1.5 bringing in $12 million, they are becoming increasingly established in the video game industry.
In stark contrast to the decline of physical media, tabletop isn't just thriving in spite of our steady march towards a digital singularity, but partly in thanks to it.
Paris-based Asmodee Digital, an arm of tabletop games publisher Asmodee, was founded three years ago to capitalise on this new avenue of growth for the industry. Rather than the cannibalisation that would seem like the obvious outcome of digitising its own physical game catalogue, it's actually spurred growth across both sectors.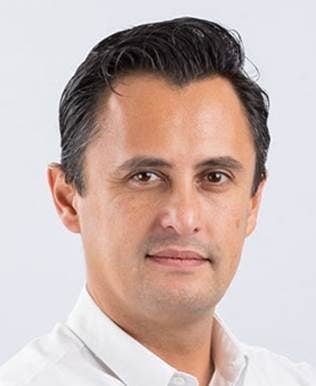 "You can't really recreate the exact transposition of a physical board game to a digital platform; it's not possible," Asmodee Digital chief commercial and marketing officer Philippe Dao tells GamesIndustry.biz. "You can't replace the fact that you're playing with friends or family around the table and all the social interactions that you can have... So from this point of view you never have cannibalisation because it's a different experience."
As most consumers play the digital versions solo, the challenge is not necessarily trying to recreate the physical experience, but developing scalable AI to compete against.
"This kind of mode doesn't exist for the physical board game because you can't play a game on your own..." Dao continues. "We always bring exclusive content to the digital adaptation because we know that this is what a player expects... We optimise the retention of the player and we improve the replayability of the game."
Apple and Google have become increasingly aware that digital adaptations of tabletop games are big business for the mobile market, but so too has Nintendo, which recently announced a partnership with Asmodee Digital to bring five of its best-selling games to the Switch.
"Tabletop gaming is a perfect fit... Thanks to Asmodee, this is just the beginning of tabletop gaming on the Nintendo Switch," said Nintendo in the September Nintendo Direct.
Meanwhile, Asmodee Digital plans to bring more digital adaptations to PlayStation 4, and has even produced Settlers of Catan VR for PC.
"You can't really recreate the exact transposition of a physical board game to a digital platform... So from this point of view you never have cannibalisation because it's a different experience"
Part of the Asmodee Digital success story, Dao suggests, is the relationship with the tabletop game designers. It's something which has allowed the publisher to adapt nearly 40 games in just three years, almost all of which are rated four stars and above on Google Play.
"That's one of the reasons why we are we are bringing [out] a lot of good games every year, because we have a very close relationship with the game creators..." he says. "With regard to creativity we are working [hand-in-hand] with them while they decide to develop a digital game, so they are involved from the very beginning with the ideation and design, and checking the quality of the milestones.
"It's really a collaboration and this is really important because we want to to remain authentic and not opportunistic. In a sense we want to know all our projects are not linked only to a financial or business decision."
Community engagement, along with understanding the audience and tabletop culture, also play an important role with digital adaptations, especially with the more established games like Carcassonne.
"If you come up with a digital adaptation that is that is not able to deliver the quality that fans would expect, we lose twice," says Dao. "We will lose on the digital adaptation but also we really lose credibility among the huge community we have built along the years with the physical board game.
"And if you don't have the close relationships and real knowledge and a passion for board games, that makes your life difficult when adapting onto digital platforms. So we are all passionate about board games here, and this is very important to be successful for digital [adaptations] because it's so specific."
Following the success of the Asmodee Digital adaptation model, the publisher is looking to expand its scope to include original video game development based on established tabletop properties. While Dao couldn't reveal many details, he did mention the company is looking at making new games based on well-known tabletop IPs Mansions of Madness and Munchkin.
Combined with the increased prevalence of tabletop game companion apps, it would appear that the video game and board game industries are becoming inexorably linked. There's an obvious chemistry and audience crossover between the two sectors, and the growth of could tabletop represent a natural yet under-explored area of growth for developers and publishers with the right idea.