Artifact designer says game is salvageable, but isn't interested in damage control
"Valve is a smart company with lots of smart people working there, I think that it's possible they can do that," says Richard Garfield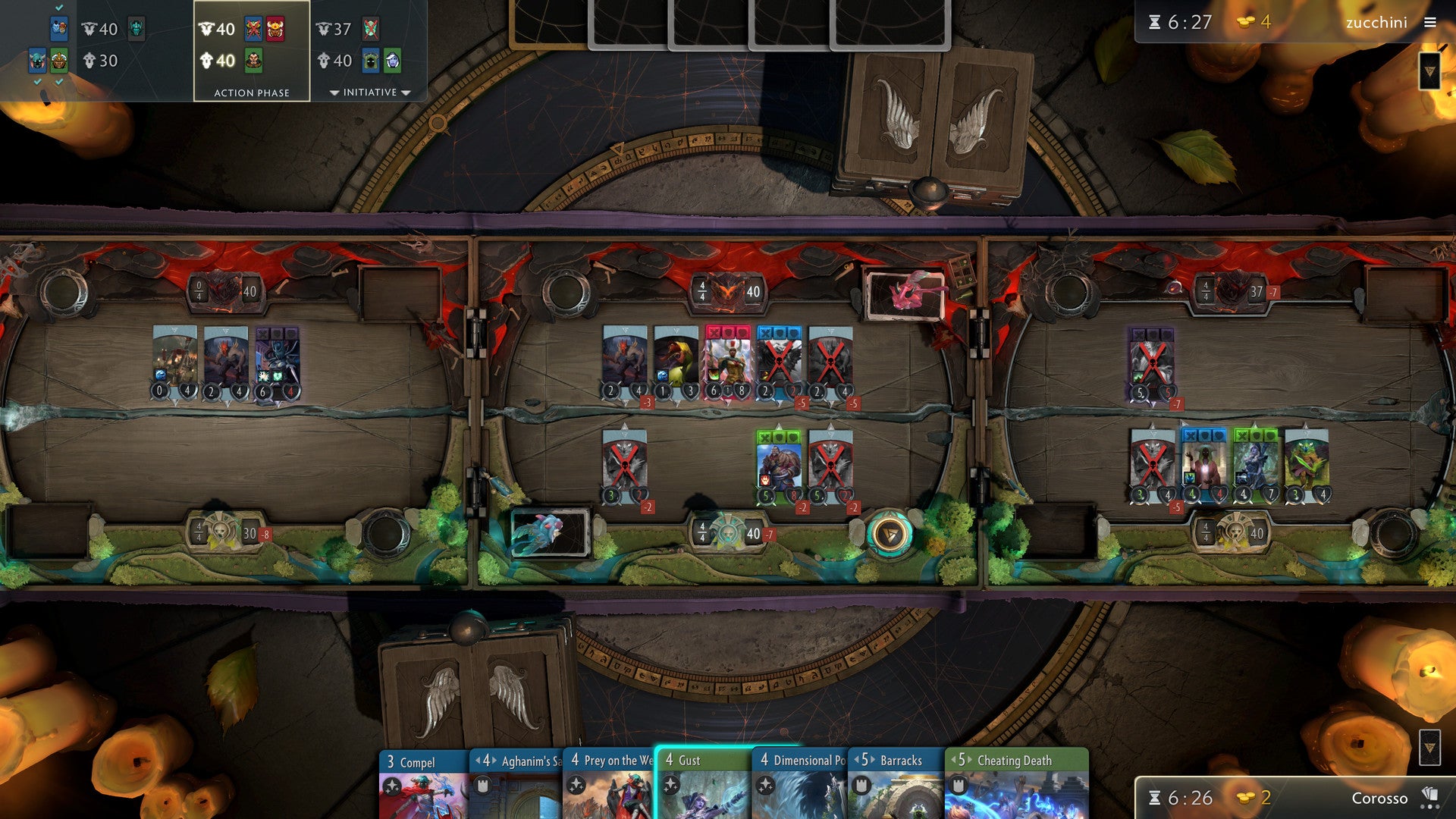 Artifact lead designer Richard Garflied said he isn't interested in trying to save Valve's flailing digital card game.
Garfield, who also created Magic: The Gathering, told Eurogamer he thought the game was salvagble, but that he didn't want to be involved.
"Personally, I'm interested in designing new games or expanding old games," he said. "I don't want to be involved in damage control and figuring out how to find an audience for this game.
"I think the underlying game is excellent and original. It gives the player something new. So in that sense, since there's something there to offer the player, I think it's possible to save it. Since Valve is a smart company with lots of smart people working there, I think that it's possible they can do that."
Garfield was joined by fellow Magic: The Gathering design veteran Skaff Elias from their consulting firm Three Donkeys for the development of Artifact.
In March this year, Valve announced that it had terminated the contract with Three Donkeys which had seen the pair working on Artifact for four years.
The game launched in November last year to a tepid response, and the player base quickly fell away; it's latest 24 hour peak concurrent players was just 124.
Artifact's popularity is at such a low point that a host of anonymous streamers recently took over the game's Twitch channel to stream porn and full-length movies.
Immediately after its release, Artifact came under fire for its "greedy" monetisation, while many players criticised it for being unbalanced, or having to submit themselves to the mercy of RNG.
While Garfield denied that there were any issues, citing empirical data and "demonstrable information to the contrary", Elias conceded that "when the customer's complaining about it, there's something wrong."
"What's wrong might be your marketing efforts, or your explanation, or you're not providing enough value, or you're charging too much," he told Eurogamer.
"There's a whole myriad of things that could be wrong but it's pretty clear that something was wrong there on that particular disconnect."
The future of Artifact is still in question. It's the first major game Valve released since DOTA 2 in 2013, and expectations were high. However, the social media feeds have been silent since March 29, when it was announced that the team was "heads-down focusing on addressing these larger issues."