ArmA III developers arrested in Greece
Greek government says developers were spying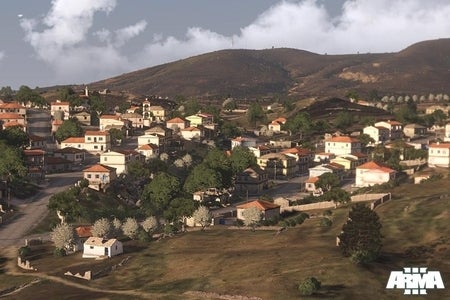 Two employees for Arma III developer Bohemia Interactive have been arrested by the Greek government on suspicion of espionage. The government contends the pair was on the island of Lemnos scouting the location and taking footage of Greek military facilities. Arma III takes place in future versions of the Greek islands of Lemnos and Ai Stratis, with Lemnos planned as the largest area in the title.
In a statement released on its official forums, Bohemia Interactive CEO Marek Spanel denied the reports and said the pair was just vacationing on the island for a holiday trip.
"We can confirm that two Bohemia Interactive employees, our colleagues and friends, were arrested during their holiday trip to Lemnos. They visited the island with the sole purpose of experiencing the island's beautiful surroundings," Spanel said in his statement.
"Since its establishment in 1999, Bohemia Interactive has created games based only upon publicly available information. We always respect the law and we've never instructed anybody to violate the laws of any country. The same is true for Arma III."
"Currently, all our effort goes towards supporting the guys over there, as well as their friends and families affected by this difficult situation. We sincerely hope that this is an unfortunate misunderstanding of their passion as artists and creators of virtual worlds," he added.