Ark: Survival Evolved hits 2 million sales
"Early Access is a privilege, not an excuse," says Studio Wildcard co-founder Jesse Rapczak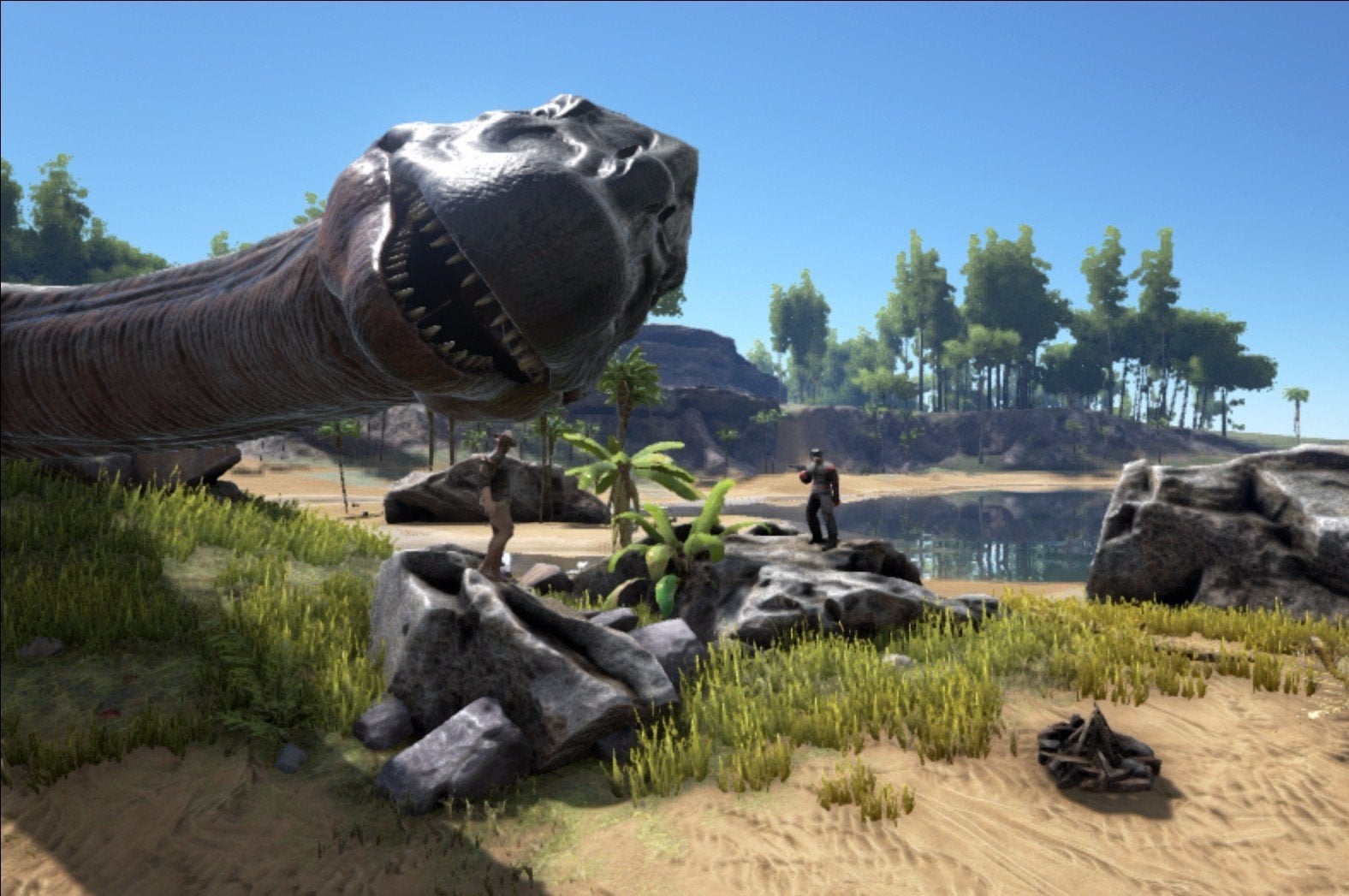 Studio Wildcard has now sold 2 million copies of Ark: Survival Evolved, an Early Access game that won't get a full release until next summer.
Ark had sold one million units in July this year, just over a month after it was launched on Early Access. Doubling that figure in three months shows sustained interest in the product, which Studio Wildcard attributes, in part, to the consistency of its updates and content drops.
Along with Introversion's Prison Architect, which has earned $19 million through a similar pre-release model, Ark: Survival Evolved is a prime example of what Early Access can give to a developer with the right approach.
Indeed, it was a developer with the wrong approach that provided the inspiration to form Studio Wildcard in the first place. According to co-founder Jesse Rapczak, who participated in a Reddit AMA yesterday, the problems surrounding SuperCrit's The Stomping Land, "pushed us over the edge to make ARK and helped me personally make the decision to leave Microsoft HoloLens and my team there to form Studio Wildcard."
Among a host of specific updates on Ark's progress was a general list of best practices for any developer using Early Access to fund and build a game. Here it is:
"Early Access is a privilege, not an excuse! Have a plan to finish the game, and communicate it clearly. Daily and weekly updates that reinforce your plan and show constant progress. Surprise and delight the community as much as possible. Respect peoples' time, and treat the game like a launched product. As much as possible don't wipe progress or take back from the community."