ARK: Survival Evolved has already generated $10 million
Jesse Rapczak, co-founder of Studio Wildcard, tells us that sales have covered initial dev costs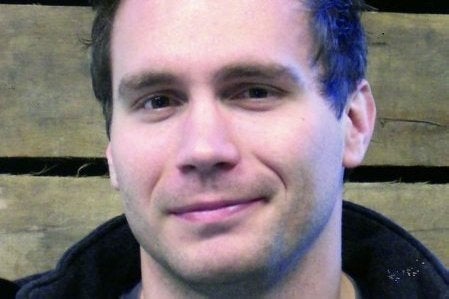 If you haven't heard of ARK: Survival Evolved, that's about to change. The game has been available on Steam Early Access for just under a week, and it's off to a red-hot start. Studio Wildcard has shared exclusive data with GamesIndustry.biz, revealing that over 400,000 units have already been sold at $25 apiece, yielding over $10 million in revenues. The game has also seen peak concurrent users of 64,411 so far.
While big budget projects in the traditional AAA space can have a hard time recouping costs, smaller indie teams can often fare better with smaller investments. At this rate, it seems likely that ARK will yield a nice return for Studio Wildcard.
"It's too early to talk about profit since we still have a game to make and there are plenty of costs associated with all of that, but the revenue from sales has already paid for the $1.5 million cost of development over the past seven months," Jesse Rapczak, co-founder, co-creative director, Studio Wildcard explained to GamesIndustry.biz.
"My personal view is that Early Access should be for games that could be considered nearly complete or where the end is in sight"
The project has a long way to go still, as the official release is planned for June 2016 on Xbox One, PS4 and Steam, but Rapczak noted that the core aspects of the game are all in place. "80 percent of the main game is done, with hundreds of hours of gameplay there already. It's just down to balancing and feedback from the players. If all goes well we may even add more content once the community gets their hands on the mod tools. More on that later," he teased.
Rapczak was a technical art director on Microsoft's HoloLens for a couple of years, and you can bet that VR/AR has rubbed off on his studio and ARK. "We already have an early implementation of VR support in the game today with Oculus Rift. Considering my background with HoloLens I am very excited about this and it is one of the areas we will be improving on throughout Early Access. Our plan is to ship VR on PC and PS4 with Project Morpheus," he noted.
Early Access has been a mixed bag for both consumers and developers, with varying level of success for indies and varying levels of enjoyment for players buying products that are still in development. For Studio Wildcard, despite being only a team of eight, the response to community feedback and the speed of patches delivered has been remarkably efficient. It's no doubt helped ARK's positive reception thus far on Early Access.
"I think a lot of Early Access games get into trouble by over-promising and under-delivering in terms of gameplay features, timelines, and community involvement. My personal view is that Early Access should be for games that could be considered nearly complete or where the end is in sight," Rapczak said.
"This makes iteration with the community both valuable and productive. I also believe that Early Access titles should have a plan to be finished without any actual revenue from Early Access. My pet peeve is the 'when it's done' mentality. This is usually a result of bad planning, lack of vision, or both. If you don't know when your project is going to ship you have problems. Conversely, if you're going out of business in 1 month without income but need 4 months to finish the game that is a huge red flag."
He continued, "Regarding player feedback and how we patch issues so quickly, it is critically important to take this responsibility seriously as an Early Access developer. It is our goal above all else to never leave people with a broken game! We employ a full-time Community Manager and separate QA Manager who are always available to interact with our customers and identify fires that the development team needs to put out. All of our developers are encouraged to engage with users and personally help them solve problems once the Community Manager and QA team has triaged and sorted issues. During our launch weekend members of our team were present around the clock, sending files back and forth, sharing screens, and working on direct repro cases with the community."
Ultimately, Rapczak believes developers just need to be upfront and transparent with the community. "It's like a relationship. We're going to make mistakes," he said. "Some things will turn out like we thought, other things won't, and that's OK."
Pricing is often a sensitive issue for games. On mobile, anything over a dollar can incite riots, while on Early Access, developers have to essentially justify selling a game that's unfinished at a certain price. Every project is different and what's "fair" is completely subjective, but Rapczak looked at it this way: "We looked at the amount of content we had and the enjoyment we thought players would get out of the game, compared it to AAA titles, and cut it in half because nobody knows who we are yet. Then we discounted it by 17 percent for launch."
Being a dino-themed game with Pokemon and MMORPG elements, ARK also benefitted from the dino mania taking over popular culture this week thanks to Jurassic World. This is no coincidence. While ARK isn't specifically tied to Jurassic World in any official capacity, Studio Wildcard didn't hide the fact that they looked to capitalize on the movie's popularity.
"It's important to have a milestone to shoot for and the release of Jurassic World is a great one! We knew dino fever would be at an all-time high right now for us to take advantage of, and we wanted to be the first truly great dino survival game on the market. Both things had a huge influence on our timing, and I think we achieved both goals," Rapczak said.
Another important aspect that other developers should take note of is how much live streams and Twitch broadcasts have helped spread awareness of ARK.
"We spent the entire week on the top row of Twitch's main page, and the streamers and viewers are loving the game. Watching people stream the game is better than the best focus group money could buy," Rapczak stressed.
"We catch bugs, hear concerns, check our assumptions, and collect gameplay notes at an insane pace. I have never experienced anything like this on another project, and this is a huge benefit of releasing the game to Early Access with so much content and still a year to go before our final launch on PC and Consoles."