Arcades vs COVID-19: How communities can save small businesses
Arcade owners across the world closed to protect their communities -- now those regulars are the best hope for their survival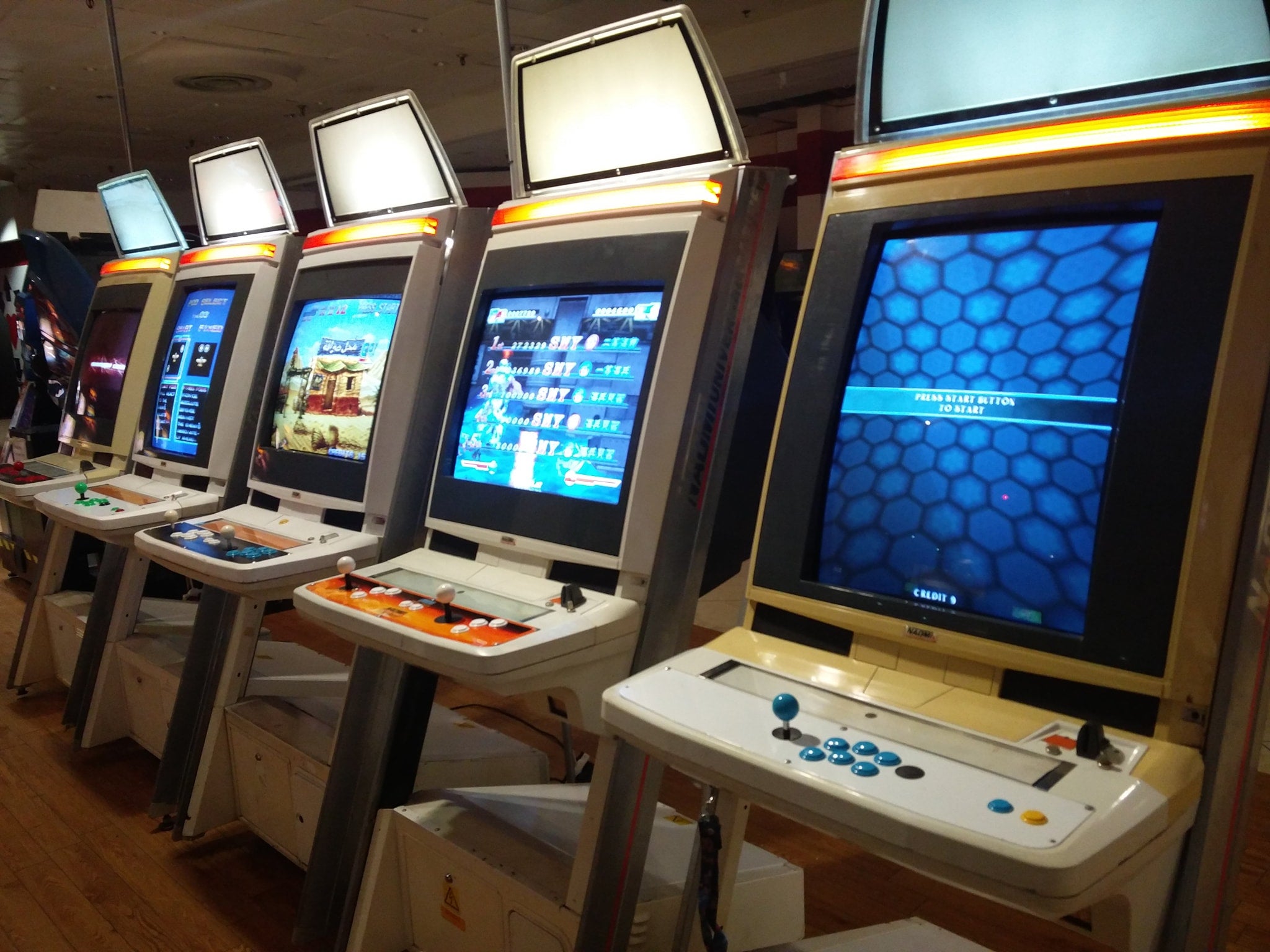 The impact of the coronavirus is being felt by everyone; the real threat to our lives forcing drastic changes to schedules, to how (or if) we work, and has clouded any foresight into what the future might hold. Some of the worst affected are small business owners -- those whose livelihood depends on the public currently living in isolation. While the games industry is largely able to work remotely, owners of video games arcades around the world don't have that luxury.
These brick-and-mortar businesses aren't hugely profitably at the best of times, and have been slowly fading away over the years. It's easy to see why -- the vast majority of games you can find in an arcade have been ported to consoles, and there has been an enormous rise in mobile gaming. Arcades were in a rough position, and the last thing they needed was a global health crisis keeping curious customers away and cutting off the business of their regulars.
We reached out to arcade owners from different parts of the world, to see just how dire a situation this is for their businesses, and if there's any cause for optimism.
UK -- The Heart of Gaming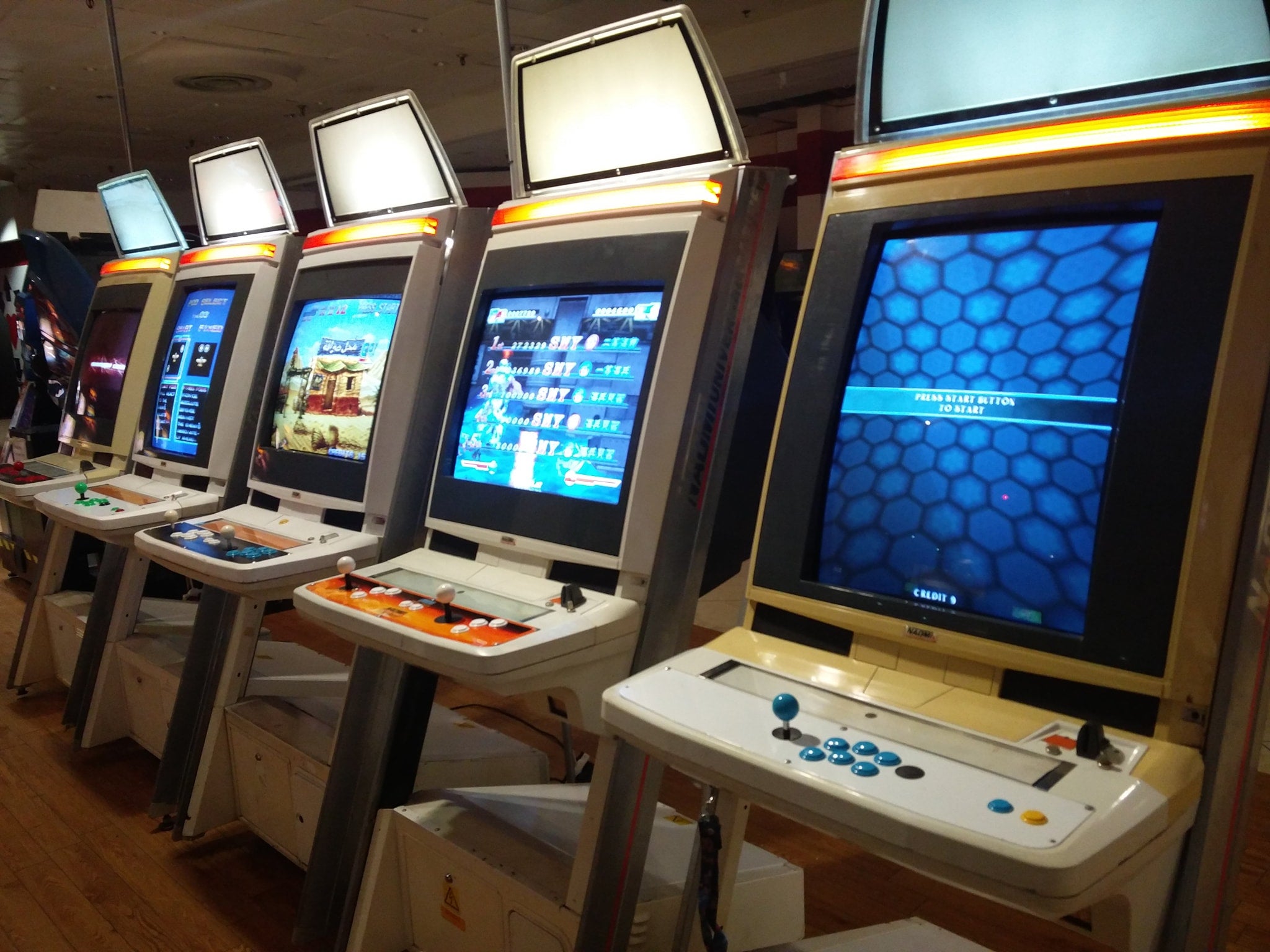 In terms of the UK, there us no better choice than The Heart of Gaming in Croydon, a brilliant slice of the arcade age, and one of the last in the country. The UK, despite initially targeting a herd immunity response to the crisis, eventually issued widespread advice to the public urging them to stay at home. Small businesses like Heart of Gaming will remain closed during this period of nationwide isolation, though they can apply for financial support from the government.
"All arcades are either closed or suffering hardships," says Mark Starkey, Heart of Gaming's owner. "I opted [to] close the close a week before the lockdown as it was obvious what was coming. It's tough, but business always is."
"We all need to take something away from this experience and better ourselves from it"

Mark Starkey, Heart of Gaming
The closure started on March 13, and with the UK government yet to establish a concrete end-date, there is no end in sight. These extraordinary circumstances have forced Starkey to think of future changes that could put his customers' minds at ease in the weeks following the eventual end of the lockdown -- when people will likely still be hesitant to go to crowded places like arcades.
"It has definitely given me insight into changes and adaptations that need to be made within the arcade," Starkey continues. "Machines and peripherals will see an increase in sanitisation procedures both during and outside opening times. Hand sanitizer will be available via wall dispensers throughout the venue. When you're having fun, it's important to have peace of mind".
Heart of Gaming was a growing business in spite of the arcade industry struggling as a whole, and while COVID-19 has halted this growth, the team remains positive that once this is all over life can continue as usual -- albeit with improvements that'll change it for the better.
"Life is about developing and adapting, as I mentioned before. We all need to take something away from this experience and better ourselves from it."
Pakistan -- Maniax Gaming Hub
The arcade industry in Pakistan isn't massive by any means. The country suffers greatly from power outages lasting hours at a time -- a natural enemy to an industry that is dependent on a constant source of electricity. Speaking to Outline in December last year, Zammin Abbas, owner of the Maniax Gaming Hub arcade, spoke of the dire state of the arcade scene when he opened the business last year.
"People said I was an idiot," he said. "My family said, son, what is this foolhardiness? Now, alhamdulillah, we are the biggest arcade in Pakistan."
In spite of the unique hurdles Abbas faces as an owner of an arcade in Lahore, Maniax Gaming Hub has been a steadily growing business. However, with a nationwide lockdown in effect as a result of the pandemic, an already difficult struggle for prosperity has become an even greater challenge.
According to Abbas, Maniax Gaming Hub was "always busy like hell." This arcade is well known as the stomping grounds for Pakistan's best players -- such as Arslan Ash, who became EVO 2019's Tekken 7 champion -- and as such has become the heart of the country's competitive scene. However, this suddenly halted when Pakistan imposed a nationwide lockdown in March.
"Because of [the] lockdown, there is no work," Abbas says.
Despite his troubling situation, Abbas is positive for the future of his arcade, joking: "When this period is over, people will be back like mad dogs."
US -- Arcade UFO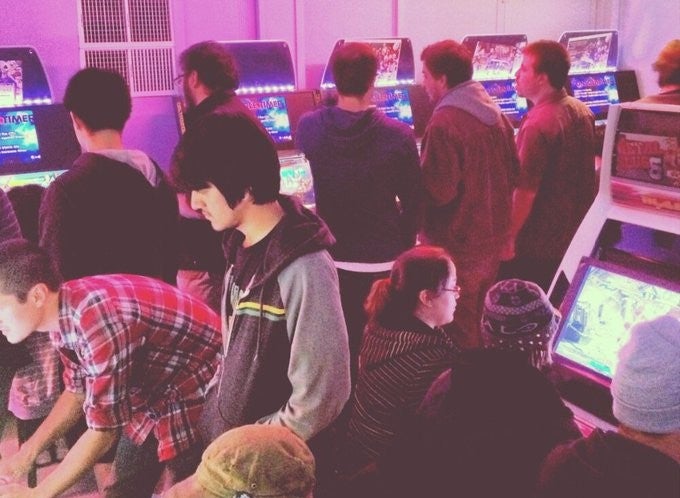 From a country with a tiny number of arcades to one where they are found in abundance, the United States. Here, there are two kinds of arcades: huge nationwide businesses like Dave & Busters that will likely come out of this pandemic fine, and small regional arcades that rely on a smaller consumer base of locals and dedicated regulars.
Arcade UFO in Austin, Texas, is one of these small businesses, and owner Matt Laux has hope in the form of the government's Paycheck Protection Program. This is a lifeline for many in the country, allowing businesses to keep workers on the payroll and the lights on.
"We have a loyal fanbase, and honestly, we provide an experience you just can't get anywhere else"

Mark Laux, Arcade UFO
"We've applied for the US government's Paycheck Protection Plan, so we're not having to fire anyone," he says. "I definitely think we're going to make it through the current situation."
However, this payment protection loan was given out on a first come, first served basis, so while Arcade UFO has found itself safe from financial troubles, that isn't the case for everyone. Arcades have been slowly but surely closing down in the USA. Only last September, Super Arcade -- a beloved hub for many in California and across the country -- closed down for good.
Like Heart of Gold and the Maniax Gaming Hub, Arcade UFO has a core consumer base of regulars it relies on. With the health of its regulars at risk, Laux closed before an official lockdown was put in place to promote the idea of quarantining within the community. As long as its regulars are still around, Matt is confident that Arcade UFO has nothing to worry about.
"We have a loyal fanbase, and honestly, we provide an experience you just can't get anywhere else," he says. "Our community here is like our family, and I don't feel like anything's gonna take that away."
Japan -- Game Newton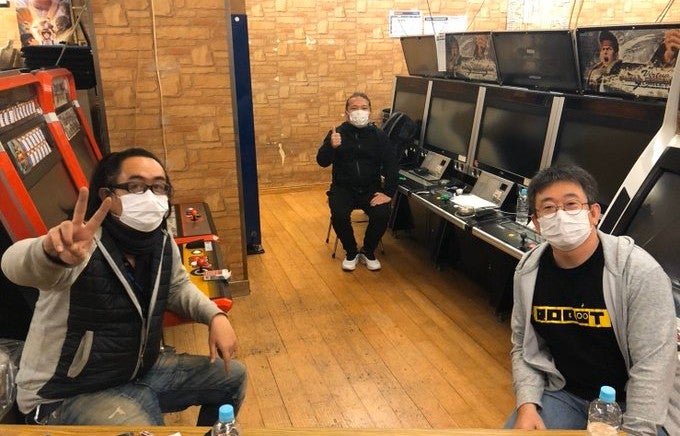 If there's a final place to look at for a good idea of how hard arcades will be affected by the pandemic, it's Japan. The country's vast collection of arcades, big and small, are the roots from which the rest of the world's arcades have risen. I discovered that here, small business owners are suffering as a result of the Japanese government's lacklustre response to the crisis.
Japan's lockdown is not a requirement, but a request. This means that many businesses here are staying open in spite of the risks. While a small business loan was recently made available as of May 8, it has arrived far too late for those who've been lacking income since as early as March. Small business owners have been forced to make a choice between maintaining income and the health of their staff and customers.
I reached out to Yasuaki Matsuda of Universal Gravity Co, which manages two Game Newton arcades, a staff dispatch service, and runs a large number of video game events across Japan, to gain more insight on the country's situation.
"Almost all of the businesses have had a major economic impact," Matsuda says. "Two game arcades have been closed independently. Regarding events and staff dispatch, all requested jobs have been canceled or postponed until the end of June."
With all aspects of Universal Gravity Co placed on hold, Matsuda has asked for community support through Game Newton's Twitch channel. This route is one many arcades in Japan have taken, with Mikado Game Centre and Big One arcade appealing to their fans online for aid. For Matsuda, the help from people in Japan and abroad has eased the pressure Game Newton is facing at the moment.
"We are still seeking support, but I am very pleased with the great response and cooperation," he says. "Game Newton and Universal Gravity will definitely continue to exist, so thank you for your support".
What do all of these arcades have in common? For one, each and every owner closed their business before an official lockdown was issued, each unwilling to risk the health of the communities that formed around them. These loyal patrons -- the regular faces and known quantities -- are a source of optimism regarding the future of their businesses.
The arcade industry has shrunk over time, and it will likely continue to dissipate over the coming years. But the coronavirus won't kill it, not as long as the communities built around them stick around.