Apps are the most competitive market ever - Rovio exec
VP of acquisition and engagement says user acquisition costs must be part of core development budget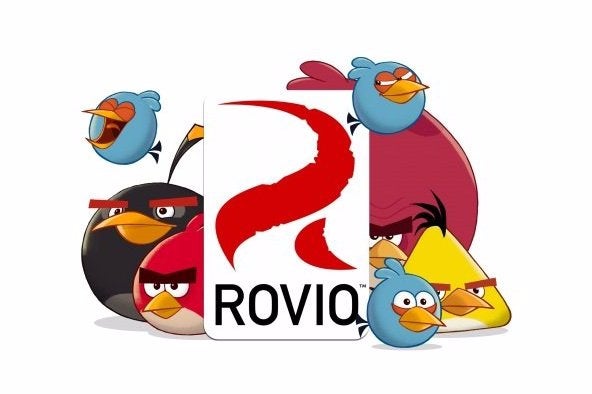 As Rovio's new VP of user acquisition and engagement, Eric Seufert will be responsible for getting the Angry Birds developer's new franchises noticed. And as he told mobile ad and analytics firm Chartboost recently, that's no small task.
"In my opinion, the app economy is the most competitive marketplace that's ever existed," Seufert said. "The barrier to enter into that marketplace is extremely low. And because the potential rewards for being a popular app are high, people are spending lots and lots of money to market their app. For example, Supercell reportedly spent something like $440 million last year on marketing. Not all of that was on performance UA, but a huge chunk of it was."
That said, Seufert believes there are a few things developers can do to gain a competitive edge without blowing half a billion dollars on getting the word out. He was particularly impressed with the state of analytics and how they allow developers to target users for acquisition more precisely, and encouraged developers to set aside money for a soft launch marketing budget.
"I think you can do it on $5,000 to $10,000 - it doesn't have to be $100,000," Seufert said. "You can gather a decent amount of data with $5,000, especially if you have a sense of the core demographic that you should be targeting. And when you think about the overall development budget of the game, to not gather crucial feedback about how the players use your app is silly. This isn't just for the sake of trying to figure out what the LTV is, this is for seeing how the first-time user experience looks and for seeing where the choke points are."
Developers can't rely on user acquisition being completely free, so they need to be prepared to shell out at least a little to boost their player base.
"I hear people say, 'I don't have a marketing budget,' but that to me is insane because developing a premium app requires gathering data before you actually launch it," Seufert said. "I think it's wrong-headed to think about UA money as 'marketing budget' - especially for a soft launch. That's what's needed to develop your app. It's got to be a basic step in your development budget forecast."
Seufert acknowledged some developers prefer to launch their app and hope that new players flock to it organically, but he added that app stores are not set up to promote equal discovery of new projects. They're "designed to be winner-takes-all," with popular titles getting the key feature placement that only solidifies their popularity.