Apple's new HQ $2 billion over budget - report
Spiralling cost of Campus 2 could be a headache for investors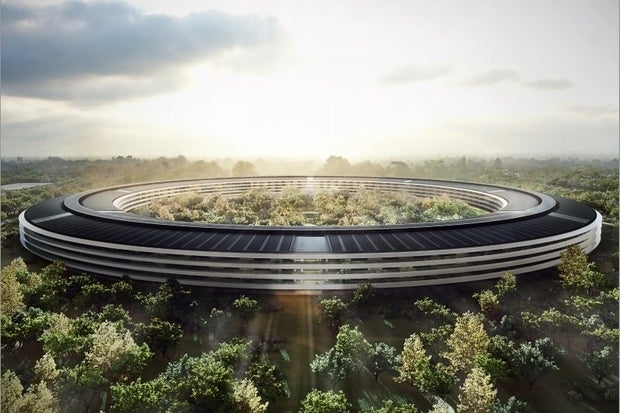 Apple's hugely ambitious new headquarters, Campus 2, is running around $2 billion over its $3 billion budget.
According to a report on Bloomberg Businessweek, which cites five inside sources, the cost of the vast office building in Cupertino has spiralled since Steve Jobs submitted the plans to the city council in 2011. If the consensus estimate of the sources is accurate, Campus 2 will be at least $1 billion more expensive than the new World Trade Center complex being built in New York City.
However, Apple recently pushed back its move-in date from 2015 to 2016, allegedly due to late meetings with the lead architect, Foster + Partners, about slashing $1 billion from the budget. Apple would not comment on any of the leaked figures.
If correct, however, the ostentatious details of Campus 2 may not be welcomed by Apple's shareholders, some of whom have expressed their disapproval at the company's reluctance to share its $137 billion cash reserve in dividends. One Apple shareholder told Bloomberg that the cost of Campus 2 would be, "rubbing salt in the wound."
If all goes according to Jobs' initial plans, Campus 2 will be a single, four-story, ring-shaped office building, large enough to house more than 12,000 employees and set among 176 acres of trees. Every pane of the 6 square kilometres of glass required will be curved, and the roof will be composed of 700,000 square-feet of solar panels, with the ultimate goal being a completely self-sufficient environment. Apple will plant 6,000 trees from more than 300 species on the land, which, at present, is covered in asphalt car-parks.
When Steve Jobs presented the plans to Cupertino City Council in 2011, he said, "we have a shot at building the best office building in the world. I really do think that architecture students will come here to see it."