Which game companies could be using slave labor?
Conflict mineral disclosures show Sony is lax about where/how it gets its materials, while Apple sets the standard for maintaining an ethical supply chain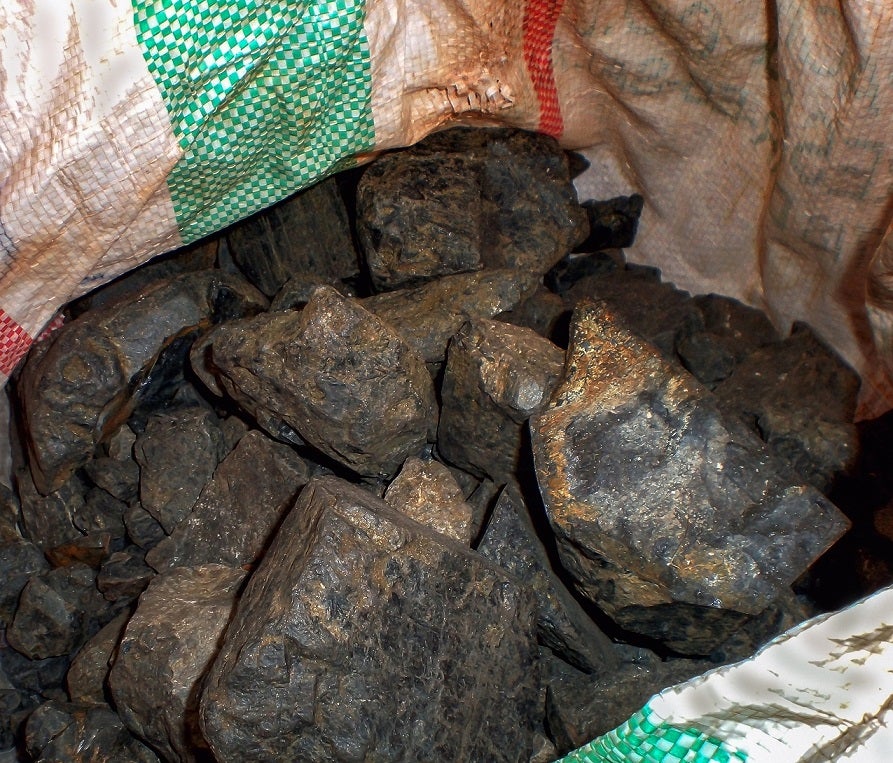 Earlier this month, publicly traded companies in the United States filed reports on their use of conflict minerals with the Securities and Exchange Commission. This included companies that manufacture electronics and gaming hardware, products that use certain minerals found abundantly in conflict zones in Africa that may have been mined and sold to fund said conflict.
We've covered conflict minerals in past years and found that generally, since reporting laws were put in place, major companies such as Microsoft, Apple, Activision, Facebook, and Sony have done their part to reduce or eliminate the chances that your Oculus Rift or Skylanders figurine was partially the product of and/or financed a human rights violation. The 2017 reports show a mostly steady continuation of conflict-free sourcing, though with a bit of backsliding on the reporting aspects from a few companies.
What are conflict minerals?
Conflict minerals is a blanket term for minerals mined in conflict zones around the world that are then sold to fund continued fighting. These minerals are a source of concern not only due to the potential to fund armed conflict, but also due to frequent human rights abuses perpetuated as a part of the mining process (slave labor among them) and as a result of the conflict itself. The four most common of these--tin, tungsten, tantalum, and gold--are collectively referred to as 3TG and are present in many items we purchase regularly, including electronics such as gaming hardware.
High demand for these minerals necessitates mining operations all over the world, but a large quantity of these minerals (especially gold) can be found in and around the Democratic Republic of Congo. There, many mining operations are run by armed factions using slave labor to produce the minerals, which are then sold to fund continued conflict in the region.
Given that it would be virtually impossible for your average person buying an Xbox One to determine if some part of it had funded armed conflict in Africa, the responsibility to ensure ethical sourcing falls on the companies manufacturing these products. This can be a tricky business, as supply chains have multiple layers: companies get these products from suppliers, who in turn acquire them from smelters or refiners (SORs). Those SORs historically haven't always responded to their clients' inquiries (usually via surveys) asking them where the minerals came from, and will sometimes ignore or refuse third-party audits that would certify them (or not) to be conflict-free.
Whether or not to work with suppliers using SORs that are not certified or unresponsive is entirely at the discretion of the companies, but legally they must make good-faith efforts to determine the sourcing and report on their findings. In the United States, this information is required to be reported annually under regulations imposed by the Dodd-Frank Act. Similar regulations will take effect in the EU in 2021.
What's going on with Dodd-Frank?
The Dodd-Frank Act is a many-faceted thing, but one of its components requires publicly traded US companies to file a report each year detailing, to the best of their knowledge, the status of their supply chains and the sourcing of those minerals.
If the name "Dodd-Frank" is setting off alarm bells, you don't have anything to worry about (at least as far as conflict minerals are concerned) just yet. Earlier this year, the US Senate passed the Economic Growth, Regulatory Relief, and Consumer Protection Act, which negated some portions of Dodd-Frank and exempted certain US banks from its regulations. Though a total repeal of Dodd-Frank was discussed at the time, the conflict minerals reporting requirements remain in place for now.
So, how is the gaming industry doing on conflict minerals?
Our investigation of past conflict minerals reports encompassed Microsoft, Activision-Blizzard, Apple, Facebook (Oculus products), and Sony. We also have covered Nintendo's public disclosures on conflict minerals, though since it is not publicly traded in the US, it isn't required to file the report. Checking back in with these companies for 2017, it seems as though most are holding steady on their past improvements ensuring that all or almost all of their suppliers are verifiably sourcing minerals from ethical SORs.
Apple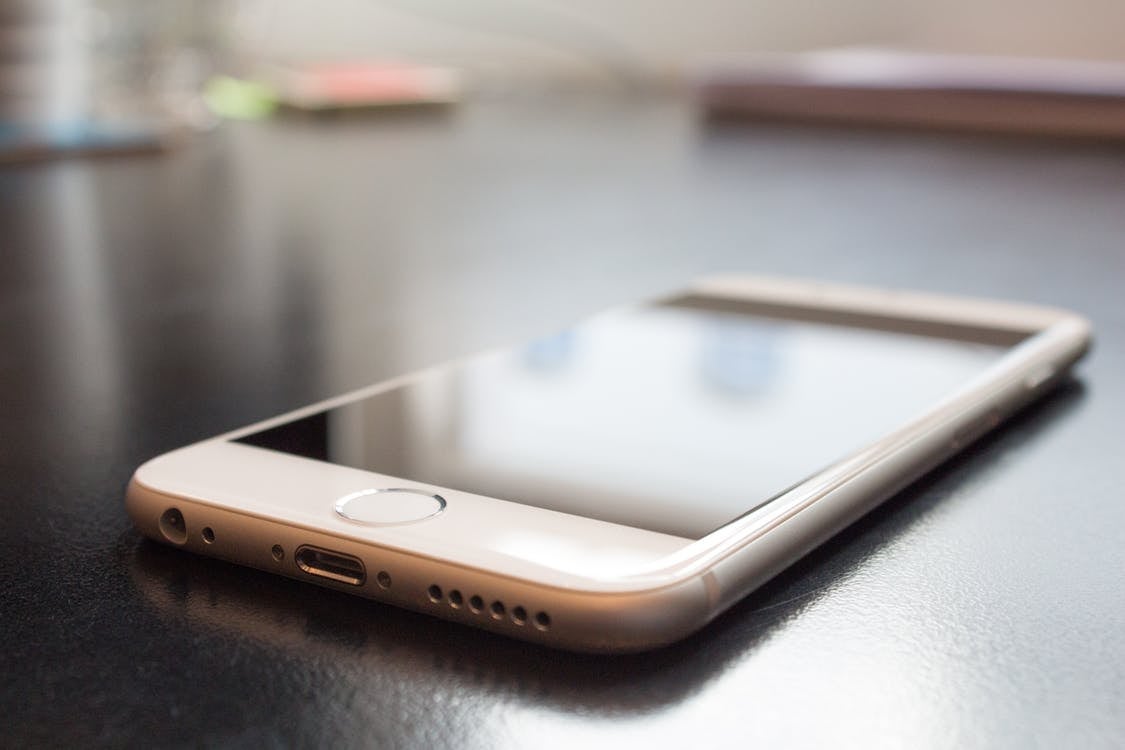 Apple is easily the best of the lot, and worthy of commendation for an abrupt initial turnaround and consistency ever since. In 2014, only 135 of its 225 SORs were certified as conflict-free. The following year, of 242 SORs, every single one participated in the survey and was certified as conflict-free. The company's 100% survey completion continued into 2017 for a third year running, with 250 suppliers responding. In fact, last year Apple simply removed 10 suppliers who refused to participate in a third-party audit by a given deadline.
The results of those audits were equally positive. Of the 40 SORs sourcing 3TGs in or near the Democratic Republic of Congo, audits did not find any to have directly or indirectly benefited armed groups.
Apple's stellar record for three years running caused it to be named the world's top company for responsible sourcing of conflict minerals by the Enough Project, a non-profit that works to put a stop to conflict and human rights violations in Africa's conflict zones. Apple scored an impressive 102% on Enough's assessment, garnering bonus points for donations made to the Conflict Free Smelter Program Initial Audit Fund, and for going above and beyond following up on reports of possible human rights violations within its own supply chain.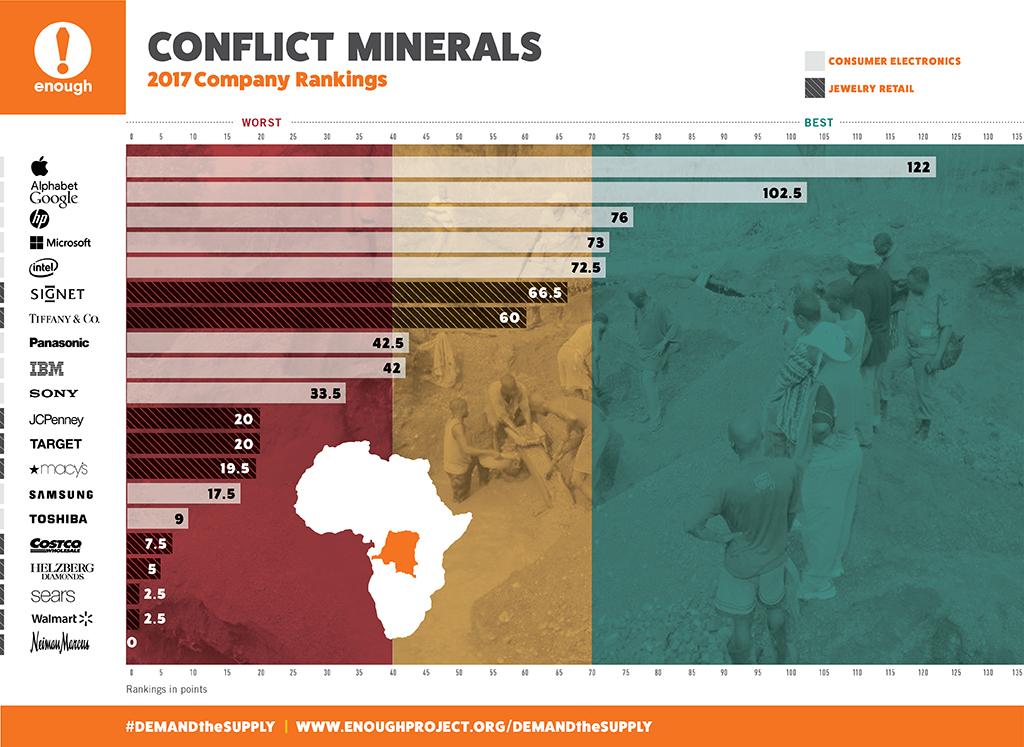 According to the survey, Apple ensured such reports were investigated, monitored, and addressed through measures such as arresting and prosecuting violators, repaying miners or their families for damages, closing mines, and making changes to ensure miner health and safety. As we'll see, some other gaming companies did not do quite so well in the rankings.
Facebook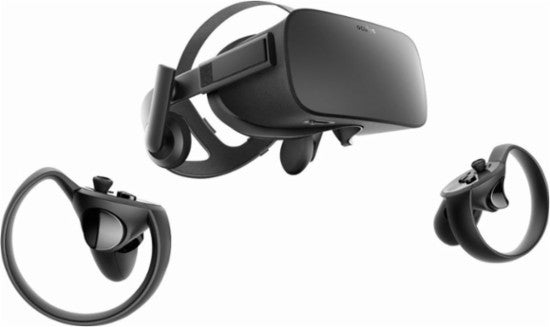 Facebook follows Apple in the realm of pleasant news. Last year was the first year the company filed a report with the launch of Oculus products, and in that first year, a near-perfect 134 of its 135 SORs were certified to be conflict-free. Its one remaining operation was in the process of being certified.
One year later and with an increased 192 SORs to keep track of, all reported back and were certified conflict-free. Though Facebook has an excellent track record so far, it was not included in Enough's rankings, which only span the 20 companies from consumer electronics and jewelry that are the largest end-users of 3TGs.
Activision Blizzard
Activision Blizzard's electronics production operations have shrunk considerably lately, which makes it all the more frustrating to see it stumble ever since it managed to fully identify its entire chain of 16 suppliers in 2014. In 2017, the company sent out a survey to 10 suppliers it identified as possibly using 3TGs in its products. Nine were returned; Activision Blizzard was unable to confirm whether or not the 10th uses 3TGs at all, much less the origins if it does.
Of the nine suppliers who replied, two were identified as using 3TGs for products such as Skylanders, certain Destiny electronic products, and BlizzCon pins in 2017. The two suppliers combined to identify three SORs providing the 3TGs for the company. At the time of the filing, all three were certified compliant. However, Activision Blizzard's report notes that in March of 2018, one of the refiners had its certification lapse and its renewal status is now unknown. How that particular wrinkle will shake out likely won't be apparent until next year's report.
Microsoft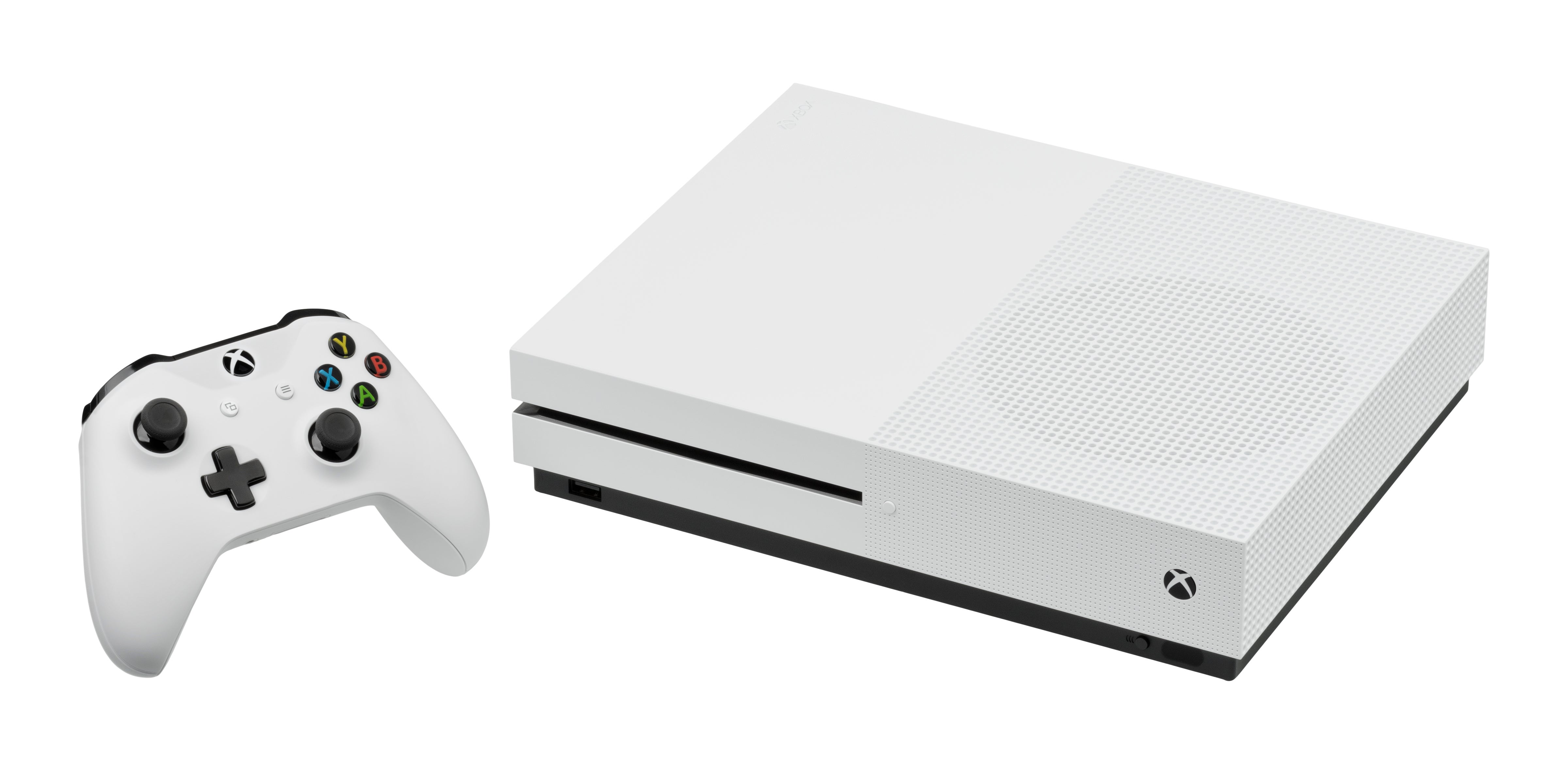 Microsoft's supply chain is one of the largest and most complex of any that we report on, which complicates their task while simultaneously making it far more crucial for them to get it right. Last year, Microsoft had a 99% survey return from its 252 suppliers, with 249 of its 303 SORs certified conflict free. Not bad; better than previous years, but there was still room for improvement. So how did it do in 2017?
Survey return was down, for one, but only to 98% so it's not a heinous falloff even if not ideal. That said, Microsoft didn't move much in terms of conflict-free sourcing. Of 306 SORs (three more than last year), only 252 were certified conflict-free (also three more than last year). Essentially, nothing has changed.
Earlier, we mentioned Enough's company rankings for ethical sourcing of conflict minerals. It's a testament to the status of current conflict mineral sourcing that Microsoft's lack of movement in 2017 still netted it a spot in the "best" column, albeit near the bottom with a score of 61% on Enough's survey.
Sony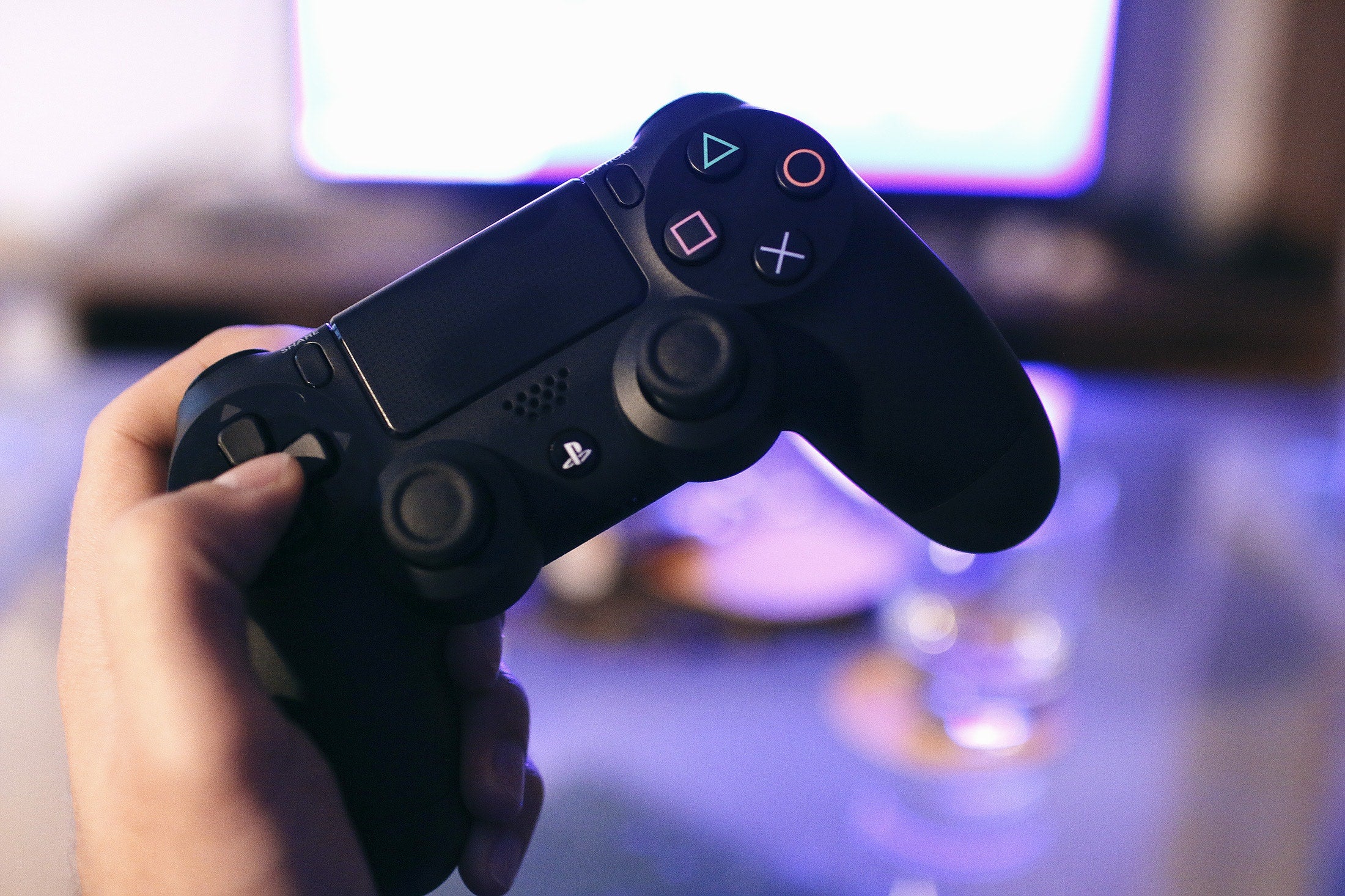 Sony continued a frustrating trend from previous years of providing very vague information on all counts, including a refusal to say how many of its surveys were actually completed and returned. This trend that is even more exasperating when you look at its due diligence report. The company mentions that its survey response was improved from previous years, though we have no idea by how much or what that actually means. However, Sony did tell Enough that it had a survey return rate this year between 80% and 89%.
Though every company has such a report as part of their filing in which it lists the known risks involved with the survey, Sony's was by far the busiest list, including acknowledgments of its suppliers' "failure to adopt a conflict-free sourcing policy" and its own "failure to encourage SORs to participate" in the certification process. Sony does list a plan for remediation in its report that includes measures such as cancelling contracts of non-compliant suppliers or gradually ending business relationships, but based on the wording of the report, it has only gone so far as to contemplate these measures in the last few years.
The only direct action the report reveals Sony has taken is to send a letter to the suppliers to ask them to become compliant and complete the survey. Sony says that this has improved the return rate of surveys (by how much is unknown) and since that was deemed "effective," Sony will continue that approach.
With Sony's non-committal data, it's tough to say exactly how conflict-free Sony products actually are. Of 311 identified SORs, 261 were reported as either certified conflict-free...or undergoing the audit process. The breakdown of this is unknown, and the remaining 50 SORs were neither validated nor undergoing an audit to become validated.
With this little information and a dismissive due diligence policy, it's no wonder that Enough's conflict minerals company rankings have Sony in the "worst" category. Sony only earned about 28% of the possible points in Enough's survey, and were among the worst tech companies assessed, beating only Samsung (15%) and Toshiba (8%)
Nintendo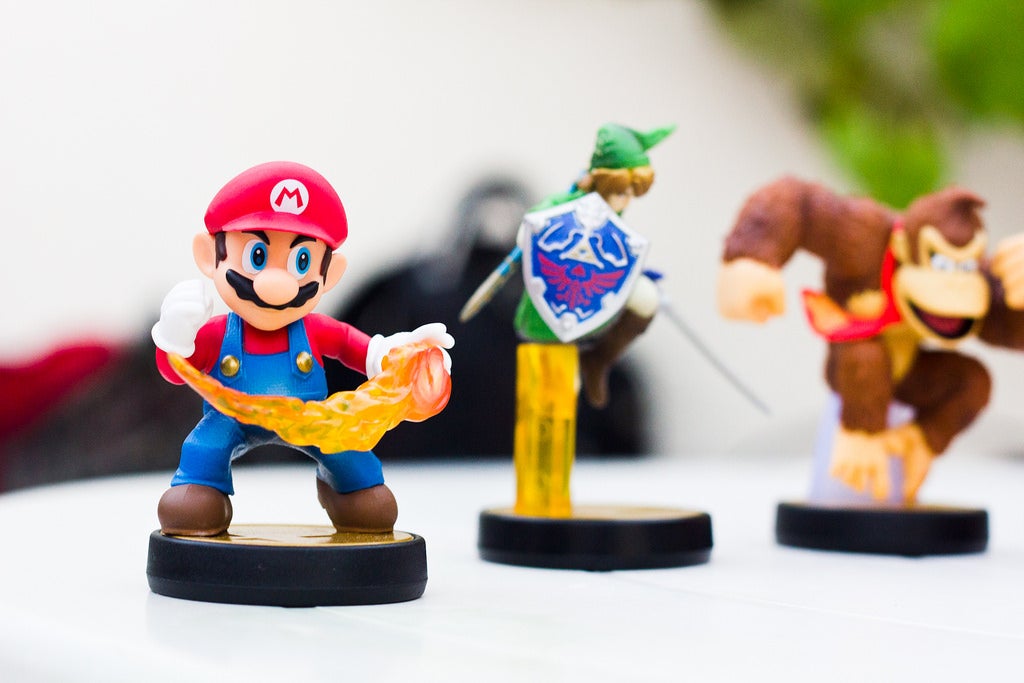 Since Nintendo is not publicly traded in the United States, it is not required to report on its conflict minerals sourcing. However, in 2016, the company was refreshingly transparent on the issue via its Corporate Social Responsibility Report, with all of Nintendo's suppliers for the previous year (2015) responding to the survey. 72% of its 309 SOR supply chain was certified conflict-free at the time, and a further 7% were in the midst of the audit process. That was a drastic improvement from its depressing 47% conflict-free certification percentage in 2014.
Despite a positive continuation of a 100% survey response, Nintendo unfortunately budged very little on conflict-free sourcing the following year. 242 of its 329 identified SORs were certified conflict-free, only a 2% increase from the previous year. 10 more were on the "Active" list, indicating they were currently undergoing an audit or were participating in another certification program.
Nintendo has not yet published its 2017 report yet, so it is uncertain at the moment if the company was able to improve its certification numbers further. Its Japanese report is expected to be published tomorrow, with an English version following at the end of July.
In the meantime, Nintendo provided GamesIndustry.biz with an official statement on its progress toward conflict-free sourcing:
Nintendo takes its social responsibility as a global company very seriously. We have an unequivocal policy banning the use of conflict minerals in any of our products, and expect our production partners to do the same. Because Nintendo outsources the manufacture and assembly of all Nintendo products to its production partners, we established the Nintendo CSR Procurement Guidelines based on relevant laws, international standards and guidelines that focus on protecting human rights, ensuring workplace safety, promoting corporate ethics and safeguarding the environment. We share these guidelines with all of our production partners.
These guidelines require our production partners to establish a policy banning the use of conflict minerals and investigate the source of materials in our products by using the internationally recognized RMI conflict minerals reporting tool.
We continue to actively work with our production partners in our supply chain to refrain from using conflict minerals in our products.
Ubisoft
It's worth noting that next year, there will be a new company of interest when it comes to conflict minerals: Ubisoft. Ubisoft recently announced a 2018 release date for Starlink: Battle for Atlas, which includes plastic figurines that unlock characters, items, and ships within the game.
It's admittedly a bit early to expect any specific information on its conflict minerals sourcing anyway, since the products haven't been released yet.
GamesIndustry.biz reached out to an Ubisoft representative for comment on how the company plans to reassure consumers that their Starlink purchases are not funding armed conflict, but did not receive a response.