Apple Watch US preorders near 1M on first day - Report
Slice Intelligence estimates suggest many customers preordered multiple watches, preferred 42mm case size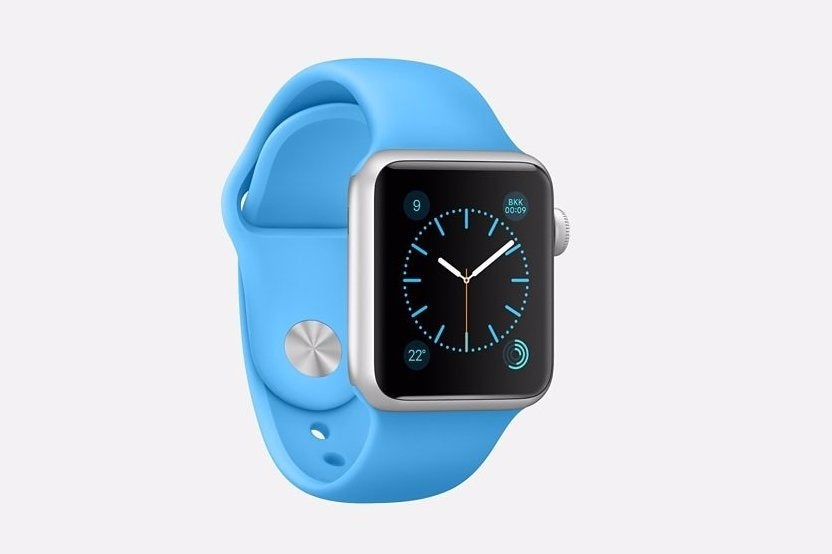 Apple's long anticipated entry into the wearables market is poised for a hot start when it launches April 24. The company opened up preorders on the Apple Watch last Friday, and digital shopping research firm Slice Intelligence yesterday estimated that some 957,000 people in the US put down reservations for the gadget.
Slice based its estimate on results from its panel of more than 2 million online shoppers who provide the company with anonymized e-receipts of their digital purchases on a daily basis.
According to Slice, many people preordering an Apple Watch didn't stop with just one. Purchases averaged 1.3 watches per order, with 62 percent of the preordered devices belonging to the entry-level Sport edition line of watches, which is priced at $350 for the 38mm case, or $400 for the 42mm case. The standard Apple Watch line begins at $550, while the premium "Watch edition" Apple Watches with gold cases begin at $10,000. Many customers went above and beyond the bare bones offerings of each line, as Slice reported that the average Apple Watch Sport purchase totalled $382, while the average standard Apple Watch purchase rang up at $707.
The 42mm Apple Watch models also proved more popular than their 38 mm counterparts. In the Sport line, 68 percent of purchasers went with the larger model. For the standard Apple Watch, 76 percent preordered the 42mm version.
Given that the Apple Watch requires an iPhone 5 (or newer), it makes sense that many of those who preordered were repeat customers for Apple. Slice found that 72 percent of preordering customers had purchased an Apple computer or mobile device in the past two years, and 21 percent of them had preordered an iPhone 6 or iPhone 6 Plus before those products launched in September.