Apple Watch on sale April 24, starts at $349
18 hours of battery life for a "typical day" New MacBook announced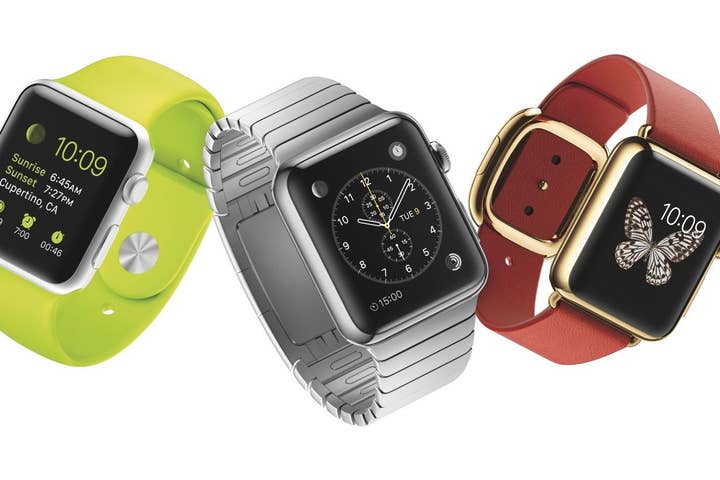 It's March, San Francisco is papered with fresh Apple billboards, sure signs that another Apple announcement was on its way. Today Apple CEO Tim Cook revealed the important details that we've all been waiting for; the Apple Watch will be released on April 24 in nine countries, and prices will start at $349.
Pre-orders will start on April 10. Those nine countries who will be first to receive the watch are USA, UK, Japan, Hong Kong, Germany, France, China, Canada and Australia.
The Apple Watch is available in three flavors, the $349 Apple Watch Sport, the Apple Watch, and the luxe Apple Watch Edition. All models come in two variations, a 42mm version will pack a screen with a 390 x 312 pixel resolution, while a 38mm model will boast a pixel resolution of 340 x 272.
Battery life was a major concern for many, but Apple promised "an all day battery life across a range of activities," around 18 hours on a "typical day."
Also, how smart is Apple to have a $10,000 version of their watch. Basically ensured that 'the rich & famous' will grab that one.

— Rami Ismail (رامي) (@tha_rami) March 9, 2015
Before people start screaming about the cost of the Apple watch - that's simply the cost of making a watch in solid gold - cost of materials

— Brianna Wu (@BriannaWu) March 9, 2015
Cook also revealed that the company has sold over 700 million iPhones since the device first launched in June 2007. Last quarter it was the top selling smartphone in the world.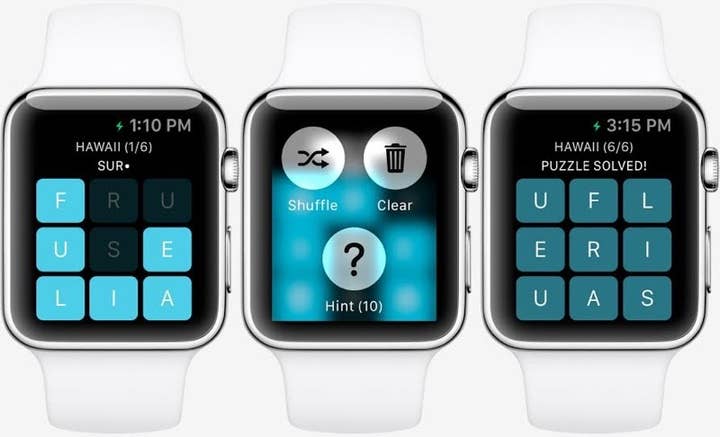 Games didn't play a role in today's presentation, but Tiny Tower developer Nimblebit was one of the first studios to reveal it was working on the watch, bringing its word puzzle title Letterpad to the platform.
Apple also announced that it has redesigned the MacBook, with a super light, super skinny new look and advanced battery solutions. It comes with a 12-inch retina display, starts at $1,299 and shipping begins on April 10.
Anyone seen these new graphics chipsets on the Macbook in action handling games? First I hear of the Iris 6100, wonder if it cuts for games.

— Henrique Olifiers (@Olifiers) March 9, 2015