Apple v. Samsung: Verdict in, Samsung infringed 5 patents
Samsung owes over $1 billion in damages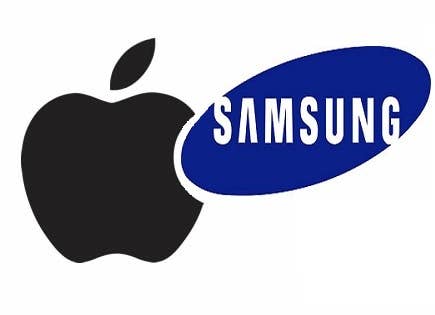 The epic war between Apple and Samsung over fundamental patents relating to smartphones has just had a decisive battle reach a conclusion. The jury has returned in San Jose with a verdict in the Apple v. Samsung patent trial, ruling that Samsung infringed on 5 Apple patents and owes Apple over $1 billion in damages. The full list of the rulings is still being read out, but at this point Apple has not been ruled to have infringed any Samsung patents, and Samsung has not been awarded any damages.
The full impact of the ruling will take time to determine. Samsung could decide to appeal, or the two companies could reach some sort of cross-licensing agreement as the judge has been urging. Other court battles between the two companies continue worldwide, with both Apple and Samsung losing a split decision in South Korea today. The judge banned some products from both companies, and awarded limited damages to both. In total, the two companies have brought more than 50 lawsuits against each other in 10 countries on four continents.
The ultimate impact could be far-reaching, potentially reshaping the mobile market. Android devices could ultimately see costs increase if they have to pay some royalties to Apple, or major design changes could have to be made to avoid infringement. Apple already makes over 66 percent of all profits in the mobile industry, and this could put them in an even stronger position.