Apple turns to Valve for information in legal battle with Epic
A subpoena from last November sees Apple filing for information about Steam, but Valve is fighting back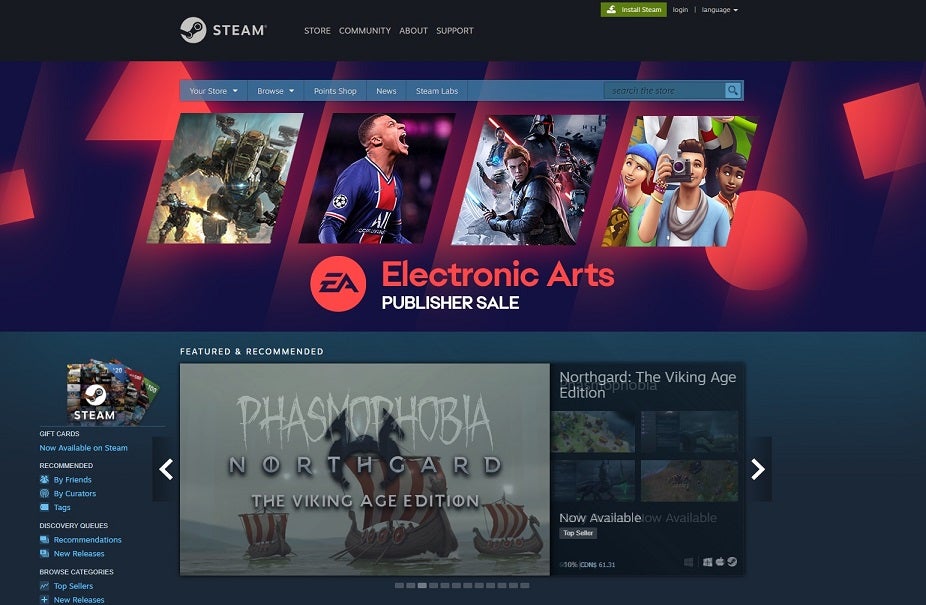 Apple is trying to pull Valve into its legal dispute with Epic through a request for years of information about Valve's revenues and games sold on Steam.
As reported by PC Gamer, a joint discovery letter brief has revealed that Apple requested the information in November 2020 because it wanted to counter Epic's allegations that it had engaged in monopolistic behavior with its App Store policies.
While counsels for Apple and Valve have met, they've been unable to reach an agreement and have filed a letter asking for the judge in Apple's legal battle with Epic to provide a standing order.
Epic and Apple's dispute started in August 2020 when Epic Games offered direct purchases in-app for Fortnite, allowing users to circumvent Apple's platform fees. Apple removed Fortnite from the App Store, which led to Epic filing an antitrust lawsuit against Apple.
Apple argues that Valve, as a dominant digital game distributor and direct competitor with the Epic Game Store, has information that is highly relevant to the case.
Valve says the request is overbroad, puts too heavy a burden on a non-party to the suit, and that Apple has not shown "substantial need" for the information it seeks.
Apple is asking for documents sufficient to show Valve's total yearly sales of apps and in-app products, as well as annual advertising revenues, sales of external products, annual revenues, and annual earnings (gross or net) from Steam.
Apple is also requesting documents sufficient to show the name of each app on Steam, the date range they were available, and the price of any app and in-app product on Steam.
Apple argues this information is both relevant to its case and not reasonably obtainable elsewhere, referring to a previous court order that requested third-party Samsung produce "almost identical information," including revenue from apps, in-app products, and in-app advertising.
"As this Court recognized with respect to Samsung, this information is 'relevant to showing the extent of competition' among digital distribution platforms available to distribute Fortnite, including the Apple App Store," Apple argues.
Valve's rebuttal is that it has already produced documents regarding its revenue share, competition with Epic, and other relevant documents, and that Apple was not satisfied, demanding Valve both produce six years' worth of game and sales information, as well as "confidential information" about the games and Valve's revenues.
According to Valve, this request imposes too heavy a burden, creating documents about 436 games available on both Steam and the Epic Game Store from materials that Valve "does not create or keep in the ordinary course of business."
It also claims Apple has not shown substantial need for the information. Valve claims it does not compete in the mobile app market with Apple, Google, and Samsung; Fortnite is not available on Steam; and that the requested sales information "only about a subset of games sold on both Steam and the Epic Games Store" does not show market size or definition, just which of the two platforms sells more copies of particular games.
"Somehow, in a dispute over mobile apps, a maker of PC games that does not compete in the mobile market or sell 'apps' is being portrayed as a key figure. It's not," said Valve.