Apple sold 61.2m iPhones in first 3 months of 2015
China now biggest overseas market for tech giant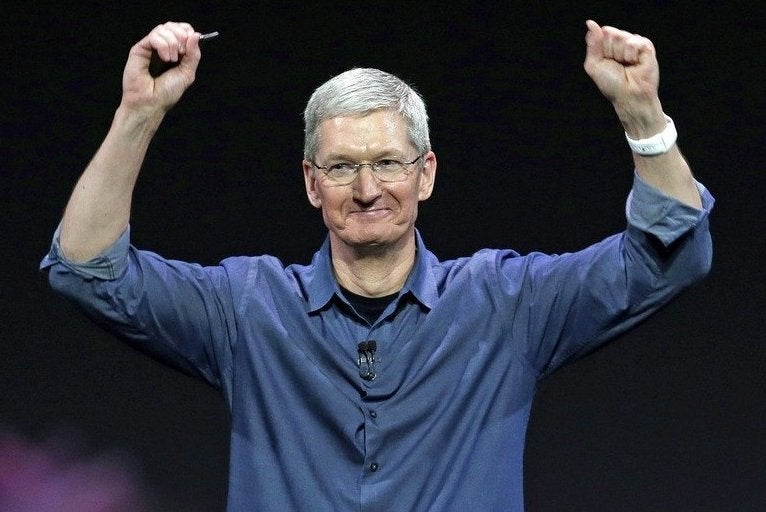 Apple just realised its Q2 earnings for the period ended March 28 and they revealed the company saw quarterly revenue of $58 billion and quarterly net profit of $13.6 billion. 69 per cent of that revenue came from overseas sales.
"The tremendous customer demand for our products and services in the March quarter drove revenue growth of 27 per cent and EPS growth of 40 per cent," said CFO Luca Maestri.
"Cash flow from operations was also outstanding at $19.1 billion."
The company sold 61.2 million iPhones in first three months of this year, compared to 43.7 million iPhones in the same period last year. iPad sales continued to decline in this quarter, possibly as a result of a lack of any major updates to the tablet and the release of the super-sized iPhone 6 Plus.
"We are thrilled by the continued strength of iPhone, Mac and the App Store, which drove our best March quarter results ever," added CEO Tim Cook.
"We're seeing a higher rate of people switching to iPhone than we've experienced in previous cycles, and we're off to an exciting start to the June quarter with the launch of Apple Watch."
The figures did not cover the release of the Apple Watch last week, but the earning's call did offer an indication that demand for the new device was high.
"Right now demand is greater than supply so we are working hard to remedy that," said Cook during the call.
"We're ahead of where we expected to be from an application point of view."
Following the release of the results Apple's share price rose in after hours trading.