Apple reveals game subscription service Apple Arcade
Program to launch this fall with focus on new, premium titles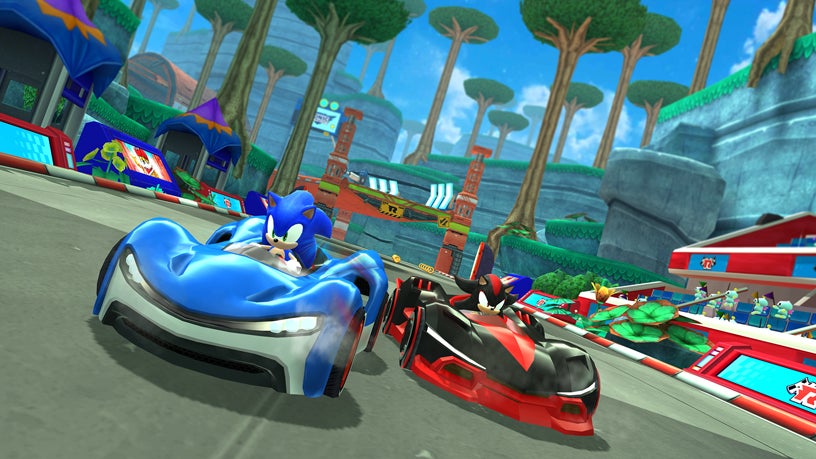 Today at an Apple Special Event, the company announced a new game subscription service for iOS devices: Apple Arcade.
App Store senior product manager Ann Thai began the announcement with a quick celebration of gaming on iOS devices: gaming is the most popular category on the App Store, and one billion people have downloaded games from the App Store so far across 300,000 games. However, while free-to-play games are thriving, premium titles often struggle to compete despite being critically praised.
Apple Arcade is intended as a game subscription service focused on games that would otherwise be premium releases, and will work alongside the regular App Store for games in its own dedicated tab. At launch, it will include over 100 brand new titles that will be mobile-exclusive to the service (though some, like Overland, will release on consoles). Launch titles will include games from studios such as Annapurna Interactive, Bossa Studios, Cartoon Network, Finji, Giant Squid, Klei Entertainment, Konami, LEGO, Mistwalker Corporation, SEGA, Snowman, ustwo games, and others.
Apple said it will help support development of new titles for its subscription service and will continue to release more as times goes on. The games in Apple Arcade will function across all iOS devices, with game saves available even if you switch devices, and all games playable offline. Titles on Apple Arcade will come with all content included in the subscription, no additional purchases, and no ads.
Apple Arcade will launch in fall of 2019 in over 150 regions. Pricing details will be announced at a later date.
GamesIndustry.biz has reached out to Apple for more info on details such as pricing, revenue share, and IP ownership for developers, and will update accordingly.