Apple reports record Q4 results, as iPhone sales jump 58%
Still misses Wall Street expectations, though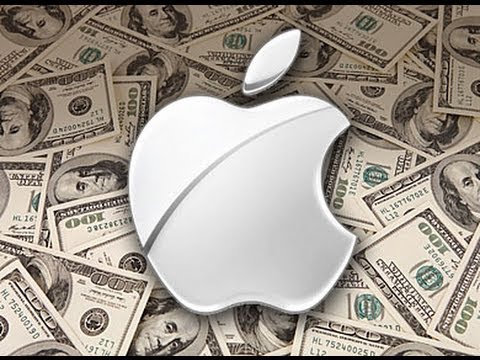 Apple once again set a record with its financial results, posting revenue of $36 billion and net profit of $8.2 billion for the quarter ended September 29th. The same quarter last year was $28.3 billion with a $6.6 billion net profit. Apple's average gross margins were essentially unchanged at 40.0 percent compared to 40.3 percent last year.
For the entire fiscal year, Apple's revenue was $156.5 billion, compared to $108.2 billion for 2011; profit was $41.7 billion for 2012 versus $25.9 billion for 2011. International sales made up 60 percent of Apple's revenue, and China alone accounted for 15% of total revenue. Wall Street reaction was mixed, as Apple beat the revenue forecasts but missed the profit forecasts, largely because iPad sales were below what analysts expected. Apple attirbuted some of that to seasonailty (iPad sales are usually lower in that quarter), and rumors of new iPads causing some buyers to hold back (seems quite likely).
Apple sold 26.9 million iPhones (up 58 percent over the year ago quarter) and 14.0 million iPads during the quarter (up 26 percent over the year-ago quarter). Apple sold 4.9 million Macs during the quarter, a 1 percent unit increase over the year-ago quarter, and 5.3 million iPods, a 19 percent unit decline from the year-ago quarter.
For all of last year, Apple sold 200 million iOS devices, of which 125 million were phones and 58 million were iPads.
Apple now has a staggering $121.3 billion in cash, which is up $4 billion from last quarter despite paying out $2.5 billion in dividends. To put that into perspective, Apple could purchase every publicly traded company in the game industry (EA, Activision, TakeTwo, THQ, Nintendo, Sony and GameStop), and still have over $70 billion left to put in a bid for Microsoft's Entertainment and Devices division. (The total market capitalization of those companies is a shade over $49 billion.)
Apple expects to realize $52 billion in revenue for the December quarter. Comments during the earnings call included CEO Tim Cook's take on Mcirosoft's Surface tablet ("Surface is a fairly compromised, confusing product") and how Apple feels about the possibility of the iPad Mini cannibalizing iPad or iPod Touch sales ("We've learned not to worry about cannibalization of our products; it's far better for us to do that than someone else"). As for Apple TV, 1.3 million were sold in the last quarter, up over 100 percent from last year; 5 million total were sold in fiscal 2012. As Cook said, "It's a hobby, but it's a beloved hobby," and he hoped that someday it would be something more.