Apple products have Foxconn spending $210 million to expand
The Chinese manufacturer will hire more than 35,800 new employees to make shiny new iProducts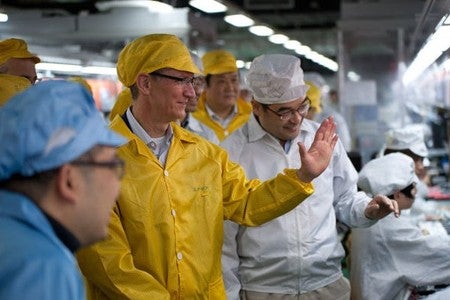 According to China Daily, Foxconn Technology Group will invest $210 million (£133.3 million) to build a new Apple production facility in October. The facility will be located in China's Jiangsu province, covering 40,000 square meters of Apple-creating power. Foxconn plans to hire 38,500 employees to staff the factory.
The annual output value of the plant is expected to be between $949 million (£602.4 million) and $1.1 billion (£698.3 million), with an export value of $55.8 million (£35.4 million).
Foxconn will also be building another facility in Hainan in early April.