Apple patents new gaming controller
New controller from Apple similar to DualShock, will work with Apple TV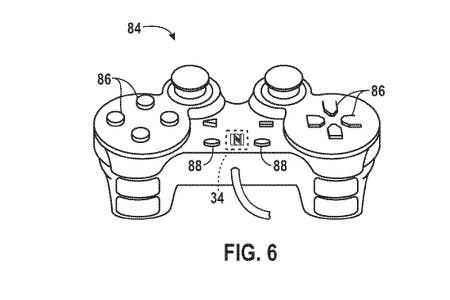 Apple's move into gaming, however unpronounced, has taken a tiny step forward with a new patent. Apple's new patent filing shows a gaming controller that could very well give core gamers an alternative to touch-screen gaming and open the doors to developers to bring more sophisticated games to iOS.
The patent, which was published today after being filed in March, will link various devices such as iPhones, iPads, Apple TVs and other Apple owned hardware. The patent shows "a schematic of a video game controller for the standalone media player of [an Apple TV] or a video game system." The controller will use Radio-frequency identification (RFID) and NFC tags to connect to the iPhone, iPod Touch or iPad.
The move shows that Apple is increasingly working on a way to break into the gaming industry at large, perhaps without bursting into the console market. This new controller could be seen as a competitor to the rising idea of platform-agnostic games, where developers hope that games will be the driving factor in getting gamers attached, not the platform itself.
Of course, this controller is by no means a reality, and like other patents, it's entirely possible that an actual product will never be borne from it.
[via GameRevolution]