Apple celebrates 50 billion App Store downloads
$9 billion paid out to developers since launch in 2008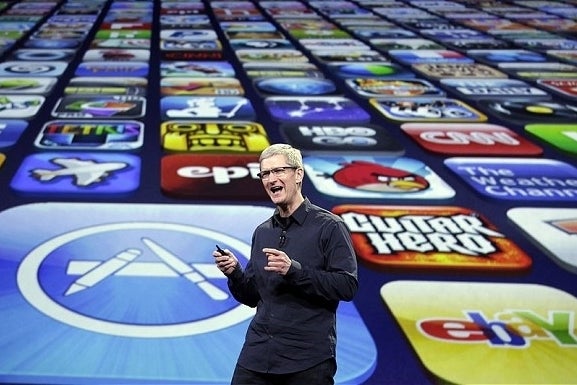 In just under 5 years the Apple App Store has notched up over 50 billion downloads, with iOS users currently downloading more than 800 apps per second.
Apple pointed out that the 50 billion figure doesn't even include re-downloads and updates, and that the current rate of user downloads is around two billion apps per month.
"Apple would like to thank our incredible customers and developers for topping 50 billion apps downloaded," said Apple's Eddy Cue.
"The App Store completely transformed how people use their mobile devices and created a thriving app ecosystem that has paid out over nine billion dollars to developers. We're absolutely floored to cross this milestone in less than five years."
The man who downloaded the milestone app was Ohio's Brandon Ashmore who received a $10,000 App Store Gift Card for his trouble, and his chosen app was word game Say the Same Thing by Space Inch.
The App Store launched in July 2008 with was now seems like a measly 500 apps. It now holds 850,000 apps for iPhone, iPad and iPod touch, with more than 350,000 native iPad apps, all available to 155 countries.