Apple allowed pre-orders for Zombies, Run!
How Six To Start made the App Store work for them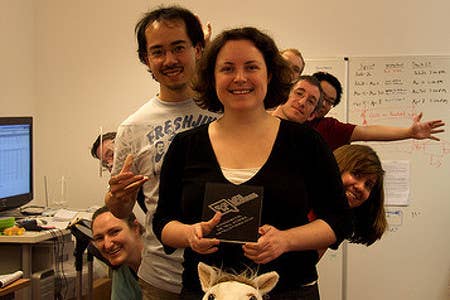 Six To Start, developer of the popular Zombies, Run! iPhone app, has revealed that Apple allowed it to provide pre-orders for the game, something that has traditionally been difficult to manage on the iOS platform.
"After our Kickstarter campaign finished there was still plenty of demand for Zombies, Run!, so we set up a [store] where people could continue to pre-order the game," it explained on its company blog.
"Apple were also fine with this although they made very clear that we should shut down the store once the game was on sale - which we were planning to do anyway."
Six To Start had made sure to contact Apple early on in the Kickstarter process, also explaining that they planned to work around the usual issue of only getting 50 promo codes per version and 100 devices for internal testing per app, something that was a problem when they had over 3000 backers who needed a copy of the game. They created a free app, almost identical to Zombies, Run! that required a log in, exclusively for backers. Again, they spoke to Apple about it to ensure they weren't breaking any rules.
"Please do not take this post as any kind of official Apple policy," it warned.
"Even if this strategy was fine earlier this year, there is no telling whether it'll still be fine next year. For what it's worth, we feel that it works well and that it complements the App Store nicely."
The games is currently 207 on the US iOS chart for top grossing apps and 299 for top paid apps.
"It's not as if any of the most profitable game developers like Zynga or Rovio are about to crowdfund their next game, and even if they did, it would hardly be worth anyone's time since their games are either free or 99 cents. Rather, crowdfunding - and this distribution method - is an ideal way to help higher-priced indie games like ours attract backers and become a reality, which is good news for developers, for gamers, and for Apple."