AppGratis raises $13.5 million to improve app discovery
The company's Series A funding round ends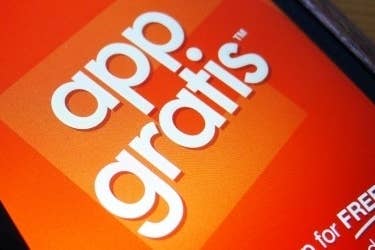 AppGratis has announced the end of its $13.5 million Series A founding round led by Iris Capital, with additional participation from the Orange Publicis Fund. The company aims to improve app discovery on the Apple App Store with its platform and will use the funding to expand its operations worldwide. AppGratis currently averages over $1 million in revenue per month with 7 million users in 30 countries.
"We're helping developers build visibility for their apps at a time when the App Store can seem overwhelming with choices," said AppGratis founder Simon Dawlat. "Our app recommendations are tailored over time to user preferences, which drives high success rates. When we feature an app, we can deliver over 500k app downloads that day. It's a win-win for both developers and consumers."
AppGratis grew from its humble beginnings as an email newsletter Dawlat sent to his friends. Now the service averages over 100,000 users per day worldwide. The app has delivered more than 100 million referral clicks to the App Store in 2012.
"AppGratis is a champion in the fast-growing app-marketing market, which is expected to be worth $25 billion by 2015," said Iris Capital partner Sophie Dingreville. "The AppGratis team has built a successful, profitable business in a short period of time and they are in a strong position to become the global leader in app discovery."
[Image via The Next Web]