Another Place reveals Rag Doll Kung-Fu for iOS
Much-loved fighting game coming to tablets, phones from ex-Lionhead team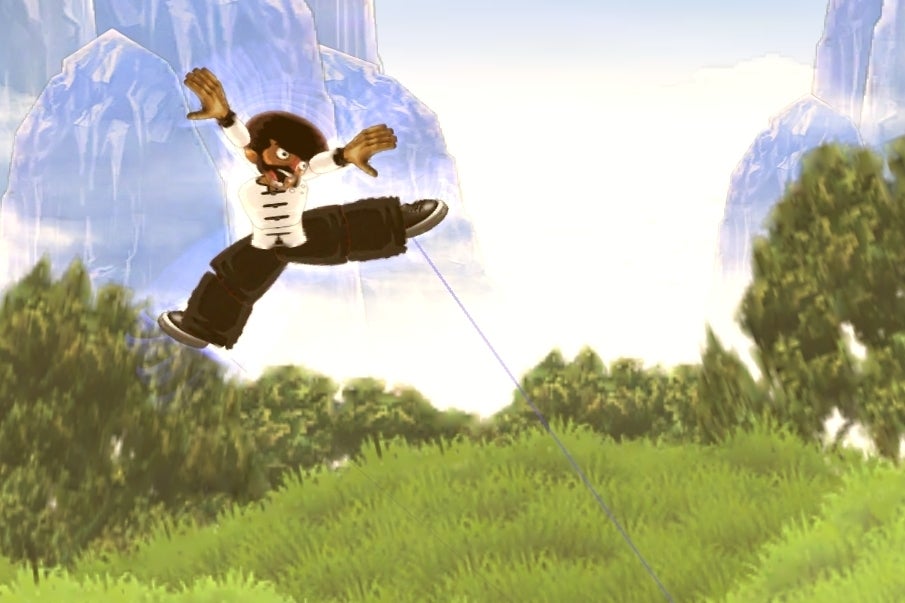 Another Place, the team formed of some of the top talent who worked on the Fable series at Lionhead, has revealed that they're working on an ambitious reboot of fighting title Rag Doll Kung-Fu for iPad, iPhone and iPod touch.
The team, which consists of Jeremie Texier, Guillaume Portes and John McCormack, all have a shared history at Lionhead with Mark Healy, the creator of the original Rag Doll Kung-Fu. Whilst searching for a first project for their new studio to work on, they spoke to Mark who revealed that Sony's lease on the IP, from PSN sequel Fists of Plastic, had expired and that he'd be more than happy to see his ex colleagues revitalise the game.
What's resulted is a game rebuilt for touch controls from the ground up, which the team says feels like it has found its natural home on touchscreen devices.
In fact, having spent so long working at a AAA studio with 100+ colleagues, restraining their natural ambition has actually proven to be the team's biggest challenge yet.
"When we started, we came at it with a console mind. We had a load of ideas, but they we're all a bit grand.We've had to retrain our brains," said artist John McCormack. "But we realised that the best thing to do would be something quick, to really polish a little game and get it out there. Then strangely enough this opportunity comes along."
With plans for multi-layered monetisation based around customisation, upgrade trees, multiplayer online leaderboards and tournaments, single-player survival modes, bullet-time and a mode which offers a nod to Shaolin Soccer, it's clear that the three developers have yet to fully shake off the ambition which saw them reach such success at Lionhead, but they've also learned a lot of lessons about project creep.
"We can't wait to get started on all these other modes," continues McCormack, "but we really want to get the basics solid first. Hopefully we're currently looking at late June or July for submission."