Anita Sarkeesian, Riot Games cofounders receiving GDC Awards
Feminist Frequency creator to be recognized with Ambassador Award as Brandon Beck and Marc Merrill share Pioneer Award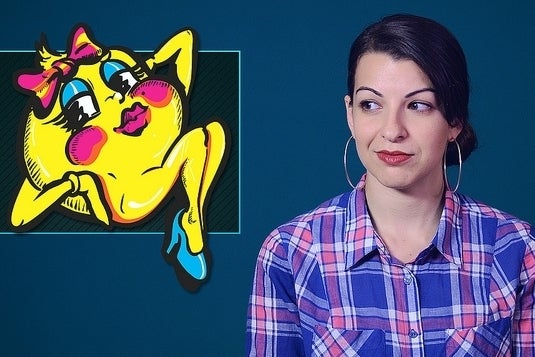 While most of the Game Developers Choice Award winners will be named during a ceremony at the Game Developers Conference in San Francisco next month, a handful of special recognition categories are revealed ahead of time. Organizers today announced the winners of the Ambassador and Pioneer Awards, with the honors going to Anita Sarkeesian and the Riot Games duo of Brandon Beck and Marc Merrill, respectively.
The Ambassador Award, given each year to someone helping games "advance to a better place," will go to Sarkeesian for her work on Feminist Frequency examining how women are portrayed in games and pop culture. Sarkeesian is also the creator of the Tropes vs. Women in Video Games series, a Kickstarter-funded look at the subject that drew both online harassment and financial backing in significant amounts. Sarkeesian was given the honor after an open nomination process from the game development community, with final voting by the Game Developers Choice Advisory Committee.
As co-founders of creator Riot Games, Beck and Merrill helped create the phenomenal free-to-play success League of Legends. The pair is being honored both for their work in growing the eSports market, but also for fostering new levels of community engagement among their players. According to the GDC Award organizers, League of Legends boasts a player base of more than 67 million players who combine to spend more than 1 billion hours in the game each month.
This year's Game Developers Choice Awards are set to take place March 19 at the Moscone Center in San Francisco, with Respawn community manager Abbie Heppe serving as host.