Animal Crossing: New Horizons returns to No.1 | UK Boxed Charts
Hitman 3 falls to No.11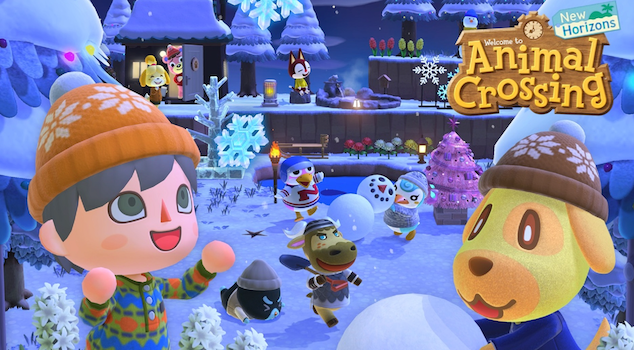 Animal Crossing: New Horizons returns to the top of the UK boxed charts after temporarily losing its place to Hitman 3 last week.
IO Interactive's stealth game falls to No.11, which may seem like a steep fall, but sales are actually down 68% week-on-week and that is a relatively normal decline for a core game in its second week on sale.
Animal Crossing takes No.1 despite sales dropping 12% week-on-week, while Mario Kart 8: Deluxe rises a place to No.2 having also slipped 12% over the week before.
It wasn't all drops, Call of Duty: Black Ops Cold War rises two place to No.3 after a 2% sales increase, while Grand Theft Auto 5 is up to No.4 after a 7% sales increase.
Otherwise, it's a pretty quiet week for games retail. There are two new entries in the chart, PGA Tour 2K21 at No.31 (sales up 52%) and Fortnite: The Last Laugh bundle, which returns to No.36 after a 50% spike in sales.
Next week is also looking pretty quiet, while the following week marks the launch of the first significant game of the year: Super Mario 3D World + Bowser's Fury on Nintendo Switch.
Here is the GfK Top Ten for the week ending January 30th:
| Last Week | This Week | Title |
| --- | --- | --- |
| 2 | 1 | Animal Crossing: New Horizons |
| 3 | 2 | Mario Kart 8: Deluxe |
| 5 | 3 | Call of Duty: Black Ops Cold War |
| 6 | 4 | Grand Theft Auto 5 |
| 4 | 5 | Spider-Man: Miles Morales |
| 9 | 6 | Minecraft (Switch) |
| 7 | 7 | Ring Fit Adventure |
| 8 | 8 | Just Dance 2021 |
| 11 | 9 | Super Mario 3D All-Stars |
| 10 | 10 | FIFA 21 |