Animal Crossing is the most-discussed game on Twitter so far this year
In the first half of 2020, it beat out last year's most-discussed game: Fate/Grand Order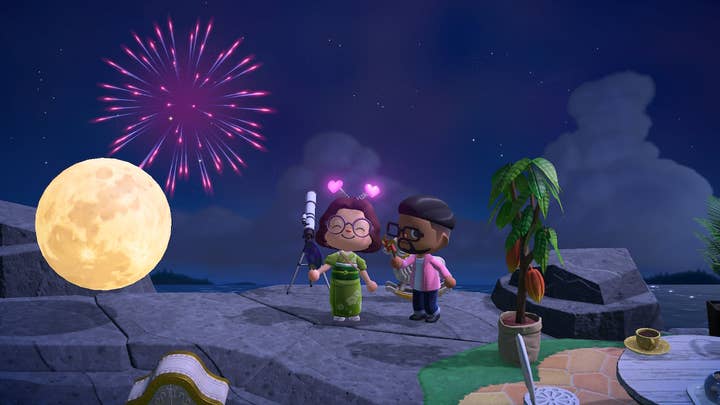 So far, Animal Crossing is currently the most-tweeted-about game worldwide for 2020, ahead of last year's most-tweeted game, Fate/Grand Order.
In a blog post today, Twitter shared data about gaming discussion for the first half of the year on Twitter, noting that so far there have been over one billion tweets about gaming in 2020.
This is a 71% year-over-year increase in conversation volume, a 46% year-over-year increase in unique authors, and approaching the number of gaming tweets made in 2019 total -- which stood at 1.2 billion.
By country, Japanese users made the most tweets about gaming, followed by the US, South Korea, Brazil, and Thailand in that order.
The most-tweeted-about games for 2020 so far are as follows:
Animal Crossing
Fate/Grand Order
Final Fantasy
Disney: Twisted-Wonderland
Fortnite
Ensemble Stars
Knives Out
Apex Legends
Identity V
PlayerUnknown's Battlegrounds
Because of the move to digital conferences and announcements and the spread of these showcases throughout the year so far, there have been a number of opportunities for digital events to bolster Twitter conversation around certain games or topics.
So far, the most-tweeted-about video game conference in 2020 has been PS5's Future of Gaming event, which drove an 82% increase in gaming discussion on Twitter centered around the top three most-tweeted-about games from its announcements: Spiderman: Miles Morales, Horizon Forbidden West, and Gran Turismo 7.
In order, the next-most-tweeted about gaming events so far this year have been Niconico Net Chokaigi 2020, the Xbox Games Showcase, PAX East 2020, and Ubisoft Forward 2020.
For the Xbox Games Showcase, the most-tweeted-about games were Halo Infinite, Fable, and State of Decay 2, while Ubisoft Forward's most popular topics were Far Cry 6, Watch Dogs Legion, and Assassin's Creed: Valhalla.
Though not in the top five events, Twitter also shared the most-tweeted-about games from EA Play this year, which were Skate 4, Madden NFL 21, and FIFA 21.