Angry Birds toys to make $400 million in 2012
Commonwealth Toy & Novelty Co. expects sales of Angry Birds plushies to double this year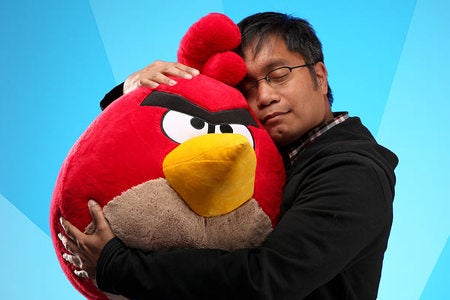 Commonwealth Toy & Novelty Co., which manufactures toys for Rovio, expects to sell $400 million worth of Angry Birds merchandise this year.
In an interview with The Wall Street Journal, the company's executive vice president, Lisa Shamus, claimed that the company will double the sales of Angry Birds products this year. It has also doubled its staff since signing a licensing agreement with Rovio in 2010.
"Plush was basically a dead category for the last few years," said Shamus. "It is the most spectacular thing I've ever seen in licensing and I've been doing this for 20 years."
The popularity of Angry Birds merchandise bucks the broader trend in plush toy sales, which fell by 21 per cent in the US last year - the largest decline of any category measured by the Toy Industry Association. Commonwealth now receives dozens of licensing offers from app developers each month.
In May, Rovio revealed that around 30 per cent of its $106 million revenue in 2011 was generated by its consumer products business. If Commonwealth's projections are accurate, that will increase significantly this year.