Angry Birds Space coming to Windows Phone eventually
Rovio is working on bringing its latest title to Windows Phone 7 [UPDATED]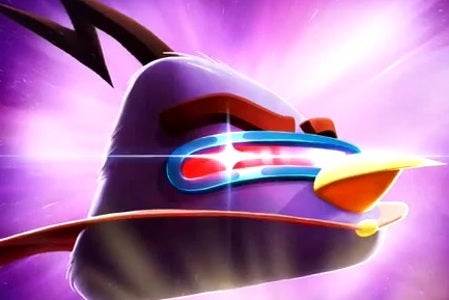 UPDATE: Rovio chief executive officer Mikael Hed has recanted on reported statements made by chief marketing officer Peter Vesterbacka. He claims the company is indeed working on a Windows Phone version of Angry Birds Space. No release date was given.
"We are working towards getting Angry Birds Space to WP7," Hed told Reuters.
Original story:
Rovio new title, Angry Birds Space launched yesterday for PC, Mac, Android, and iOS, but the game will be skipping Microsoft's Windows Phone 7 platform this time around. Rovio chief marketing officer Peter Vesterbacka told Bloomberg that the company has no plans to port the game to the trailing platform.
"If you look at activations, Apple's iOS and Android are clearly bigger than any other platform," he said. "We want to be on all screens, but we have to consider the cost of supplying the smaller platforms. With Windows Phone it's a lot of work to technically support it."
"We're the No. 1 app in the Windows Phone app store, but it's a big undertaking to support it, and you have to completely rewrite the application," added Vesterbacka.
It's a troubling situation for Microsoft and Nokia, who is betting an entire smartphone line around the Windows Phone platform. Nokia recently decided to lay off 1000 workers at a manufacturing plant in Finland.
"This is a worrying development for Windows Phone because it suggests that Rovio does not have much confidence in its future. As the standard version is already number one on the Windows Phone app store, it gives a strong indication that no one else will expect to be making money writing for this platform either," said Nomura analyst Richard Windsor in a report. "There is a chicken and egg situation here, where no apps means no users and no users means no apps."