Angry Birds Space quickly reaches 50m downloads
Rovio's latest is the fastest growing mobile game in history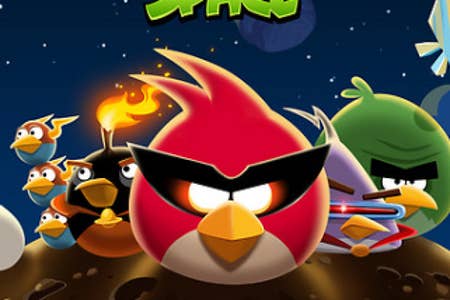 Angry Birds continues to show big momentum with its latest iteration reaching 50 million downloads in just 35 days. That makes Angry Birds Space (available on iOS, Android, PC and Mac) the fastest-growing mobile game in history.
"This has been simply amazing, and the whole Rovio team is thrilled to see such a fantastic reception for the game," Rovio stated. "We extend our deepest gratitude to all fans of Angry Birds everywhere. While numbers like this certainly say something about the popularity of Angry Birds, for us the main goal is to keep creating fun new experiences that everybody can enjoy! We just launched the first free update for Angry Birds Space, with plenty more surprises in stock."
The Angry Birds franchise as a whole has seen 750 million downloads to date, but Rovio doesn't seem anywhere close to exhausting the series' potential. "There's only one conclusion to draw: something even bigger is on its way! Stay tuned and keep flinging those Birds!" the company teased.