Angry Birds Space launches at #1, Draw Something now #2
One day after Zynga spends over $200 million to take the #1 spot, it's #2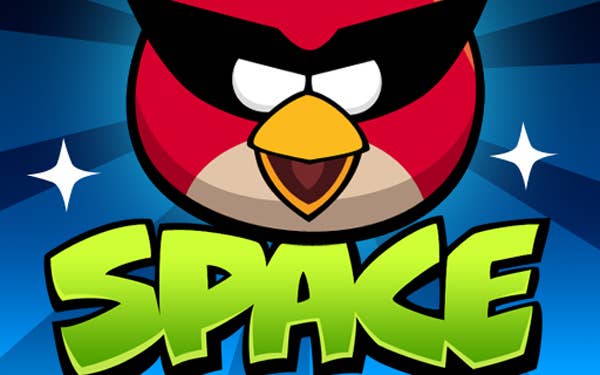 Rovio released Angry Birds Space today on multiple platforms, and the latest installment in the smash mobile game franchise easily took the #1 position in the App Store away from Draw Something, which slid to #2. It wasn't long ago that Draw Something was #1 in the App Store, and Zynga paid a reported $210 millon to buy the company. Actually, that was yesterday. The quick move to the #2 position may cause some eyebrows to raise, as people begin wondering if Zynga was expecting this to happen.
Angry Birds is still the poster child for wild game success, with over 700 million downloads so far. Draw Something has over 37 million downloads, but then again that's in only six weeks and on iOS and Android, not the huge range of platforms that Angry Birds covers. While Zynga paid over $200 million to acquire Draw Something's creator OMGPOP yesterday, Rovio reportedly turned down Zynga's $2.5 billion dollar acquisition offer last year. Rovio doesn't provide financials, but analysts estimate that Rovio's sales exceeded $100 million in 2011.
One thing the Draw Something phenomenon shows is that it's still possible to have an explosive growth curve with mobile games, and that Angry Birds is not a unique occurrence. Conversely, Angry Birds has shown Draw Something that the Angry Birds phenomenon is by no means over. The ongoing battle for market share and press coverage is just beginning. Pass the popcorn; this promises to be an interesting fight.