Angry Birds maker to talk about building brands at [a]list summit
Rovio's senior vice president of marketing headlines [a]list summit NY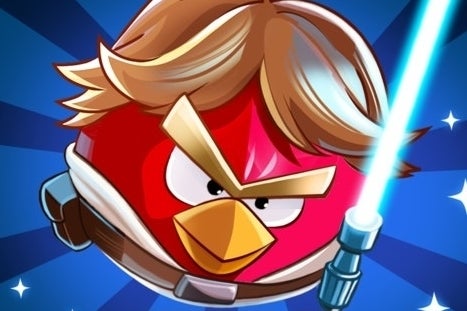 Marketing agency The Ayzenberg Group today announced that it's bringing its [a]list summit to New York early next year, and the company has lined up Angry Birds studio Rovio as one of the key speakers. As part of a series of sessions focusing on brand building on mobile platforms, Ville Heijari, Rovio's senior vice president of brand marketing will participate in a chat looking at how Rovio built up the blockbuster game franchise.
There's probably no better game franchise to represent the rise of mobile content and its impact on entertainment branding than Angry Birds, which has seen its brand extend far and wide into toys, apparel, and even theme parks. The most recent move by Rovio was to leverage another entertainment mainstay: Star Wars. Furthermore, Rovio has an Angry Birds animated film in the works from John Cohen, producer of Despicable Me. Rovio now generates around 40 percent of Angry Birds revenue from licensing.
[a]list summit NY will take place January 29 at the New Yorker Hotel. Ayzenberg has partnered on the event with Video Games Intelligence, organizers behind the Mobile Gaming and Cloud Gaming conferences worldwide. Mobile Gaming USA East will follow right after [a]list summit at the New Yorker Hotel January 30-31.
More information is available here.
Disclosure: [a]list is a partner of GamesIndustry International