Android CPI back above iOS
Both platforms hover around $1, but Android cost has halved in a year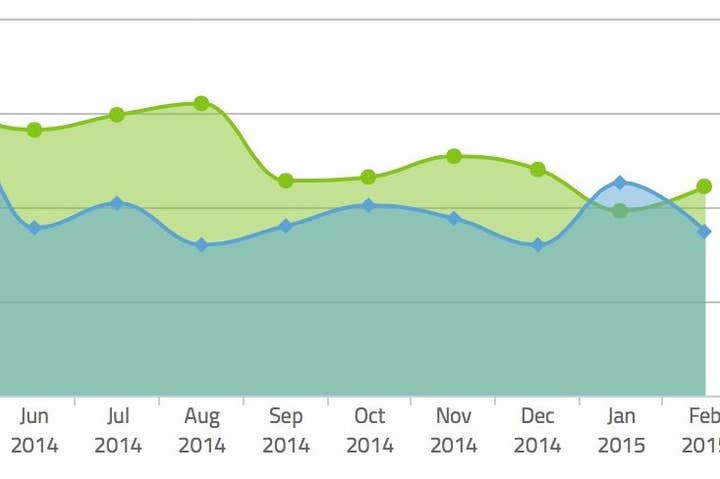 Fiksu's CPI cost index shows Android creeping back above iOS again, restoring the long running status-quo which was briefly upset last month. Still, there remains little to call between the two mobile platforms, as both remain within spitting distance of a dollar per install. Android was up 13 per cent to $1.11, with iOS slipping back below a dollar to 87 cents.
Whether the costs are settling into an extended parity is unclear, but Android has certainly done the majority of the legwork when it comes to the prices meeting. At this point last year, CPI on Android was at nearly $2, whilst iOS remained close to today's prices.
"When looking at year over year trends, costs were down on both platforms," explains Fiksu's Glenn Kiladis. "Despite the month over month increase, Android costs in February were down 42 per cent over 2014, while iOS costs were down just 8 per cent compared to the same month last year. With the mixed bag of messages we're seeing in the data, it appears marketers spent February recovering from their extended holiday spend, resorting their priorities and reshuffling budgets."