Andrew Scott, Oculus co-founder, killed in police chase
33 Year-old struck and killed by criminal's vehicle in Santa Ana, California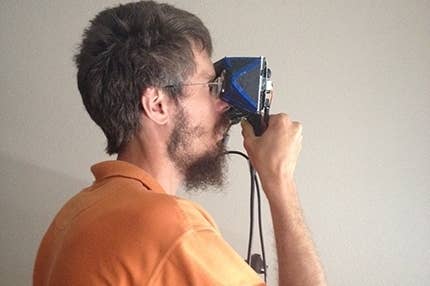 33 Year-old Andrew Scott, a co-founder of Oculus VR, has been struck and killed by a criminal's vehicle during a police chase in Santa Ana, California.
Scott had been living on the town for around a year and was crossing the street at the time of the incident. Oculus VR - the company he founded in Irvine, California - was most famous for the Oculus Rift, the gaming headset which saw such great success during its Kickstarted funding appeal. The company has issued a statement expressing the grief and loss of employees.
"Andrew was a brilliant computer graphics engineer, an avid photographer and hiker who loved nature, a true loyal friend, and a founding member of our close-knit Oculus family."
"Andrew's contributions span far and wide in the video game industry. His code is embedded in thousands of games played by millions of people around the world. Words can not express how sorely he will be missed or how deeply our sympathy runs for his family."
The Oculus Rift device had been shipping to Kickstarter backers over the course of the last few weeks, meeting with early accolades from press and developers alike.
Police allege that 21 year-old Victor Sanchez was driving a Dodge Charger whilst being pursued by police officers when he struck Mr Scott. The chase had begun after police investigated suspicious activity surrounding two vehicles nearby. That investigation lead to a physical altercation and a shooting which involved an officer. Sanchez is said to have then attempted to escape from the scene in the vehicle, striking two vehicles before colliding with Mr Scott.
"They ran through several red lights, including the one where they struck our victim," Santa Ana Police Cpl. Anthony Bertagna told press. The suspects have now been taken into custody where they face charges on several existing outstanding warrants.