Andrew House positive about dual console launch
SCE boss says close proximity of Xbox One and PS4 launches draws attention to the industry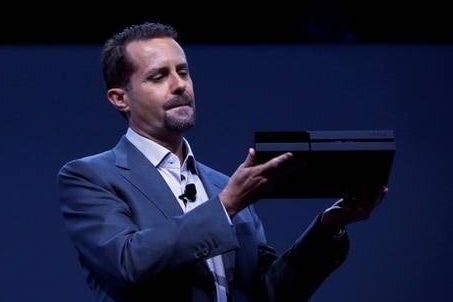 Sony's Andrew House has described the close proximity of the Xbox One and PlayStation 4 launches as a great promotional opportunity for the games industry.
Speaking to The Guardian, the CEO of Sony Computer Entertainment referred to the PlayStation 4's one-million pre-orders as evidence of the positive impact of having two consoles vying for attention.
"At the risk of sounding over-optimistic, I think there is a huge benefit for the industry overall in having two platforms launch very close together," he said. "It creates a large focus on our form of entertainment that wouldn't exist unless there were these two powerful organisations, both playing in the same space.
"I think it's already happening in that there's so much strong interest, so much excitement and demand... Competition is a good thing for this industry, offering choice is a good thing. These are all positives."
The PlayStation 4 will launch in North America on November 15, before rolling out across Europe and Australia at the end of the month. Microsoft has not set a precise launch date for the Xbox One, but it named November as its likely launch month at E3. If Microsoft sticks to the plan, it will be a marked difference to the previous generation of consoles, which launched a year apart.
In the Sony press conference at Gamescom, House also took a swipe at the various policy changes Microsoft has implemented since its initial vision for the Xbox One proved unpopular with consumers. Phil Spencer has since responded, but House insisted that his comments - and Sony's aggressive press conference at E3 - were rooted in the "surprise" at Microsoft's strategy.
"I was surprised," House said. "We constructed our E3 presentation because there was somehow a suspicion that the policies and approaches taken by our competition would create an industry trend in that direction. The reason we made such a strong statement at E3, and continue to do so, is because we were surprised by that.
"As I said in my presentation last night, we have some very clear and defined goals about what we want this next generation of gaming to be, and what a new platform should deliver; we feel right now that we're on track to deliver that."